4 Years After The Manchester Horror, Are India Equipped Enough To Crack The Kiwi Code?
---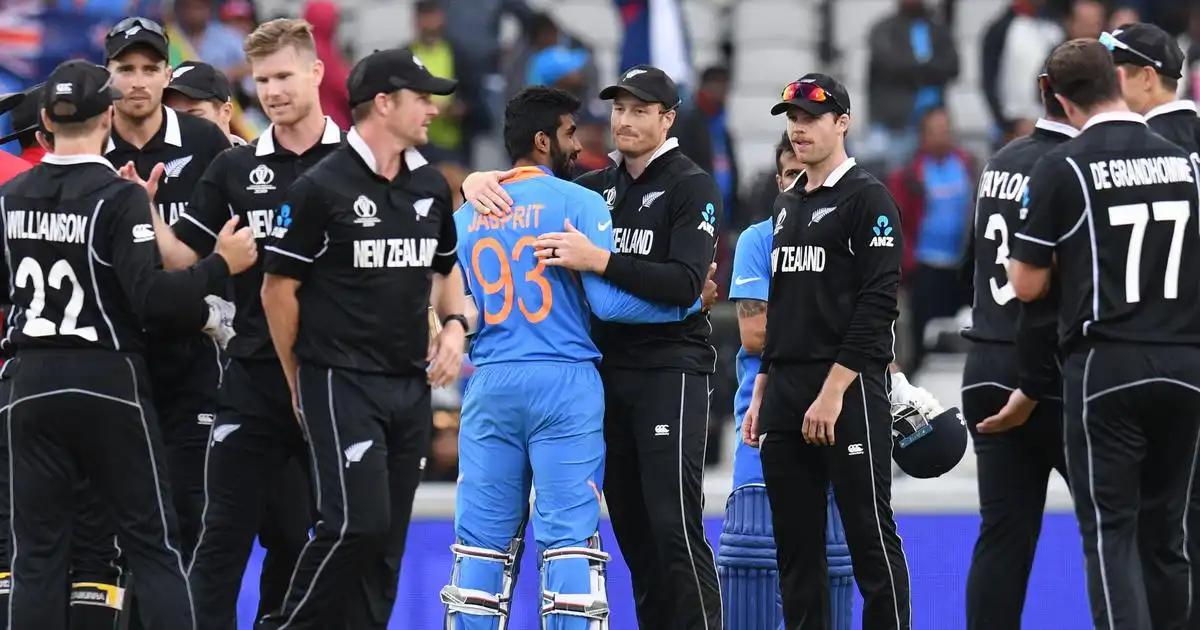 NZ defeated IND in the 2019 WC semifinal [X.com]
Underrated but effective; this is how we often describe the New Zealand team in cricketing terms. Hailed for the ability to punch above their weight, the BlackCaps never enter an ICC event as the outright favourites but somehow make it to the knockouts by pipping the title contenders through sheer effort and determination.
If you observe the pattern in the last few years, they have had a common bunny across formats. You guessed it right; we are talking about India, whom they will face in Dharamsala in their fifth World Cup 2023 encounter on the 22nd.
New Zealand: India's 'less talked about' rivals
From fans to media, the 12th-man army in India has always hyped the rivalries of their team with Pakistan, Australia and England. However, it's mostly New Zealand that comes out of the syllabus to upset the Men in Blue at the pinnacle of cricket tournaments.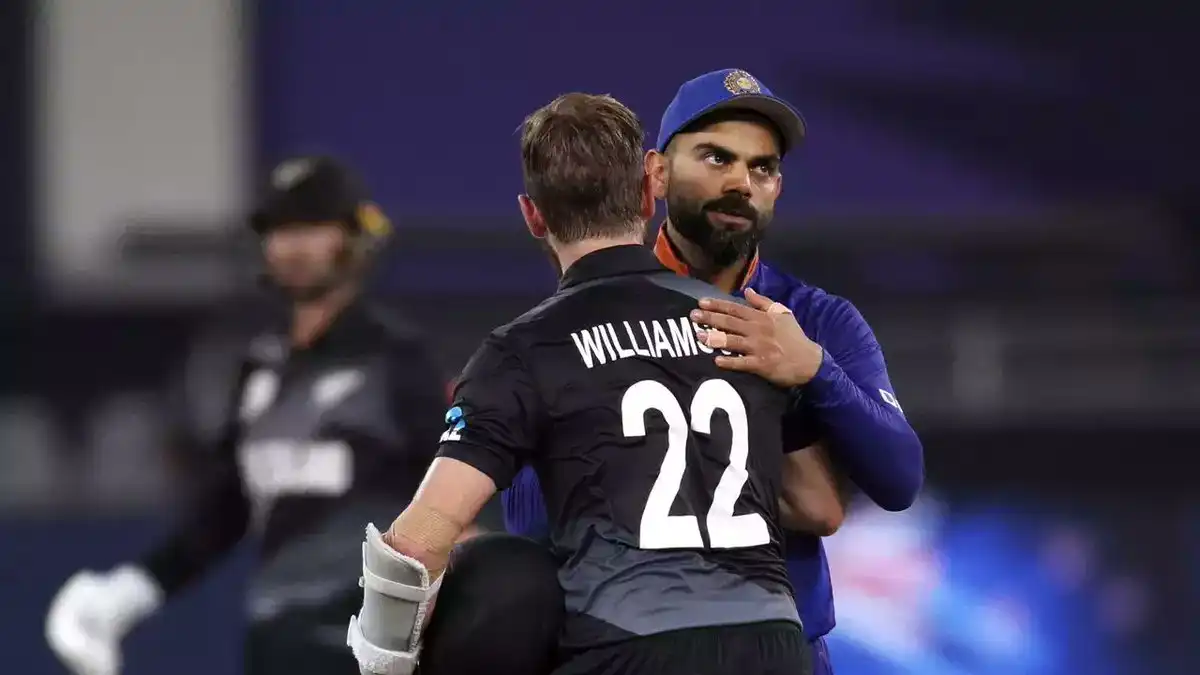 NZ thrashed IND in 2021 T20 WC group-stage match [X.com]
Keeping three T20 World Cup defeats and the first-ever WTC final loss aside, the Kiwis have drubbed India in six out of nine meetings in the ICC World Cup. Furthermore, their solitary ICC title to date, the knockout cup in 2000, was claimed by defeating India in the final.
So, much like their team, New Zealand's on-field history against a cricketing powerhouse like India deserves more recognition than it usually gets.
Seam bowling artistry: The Kiwi Mantra for success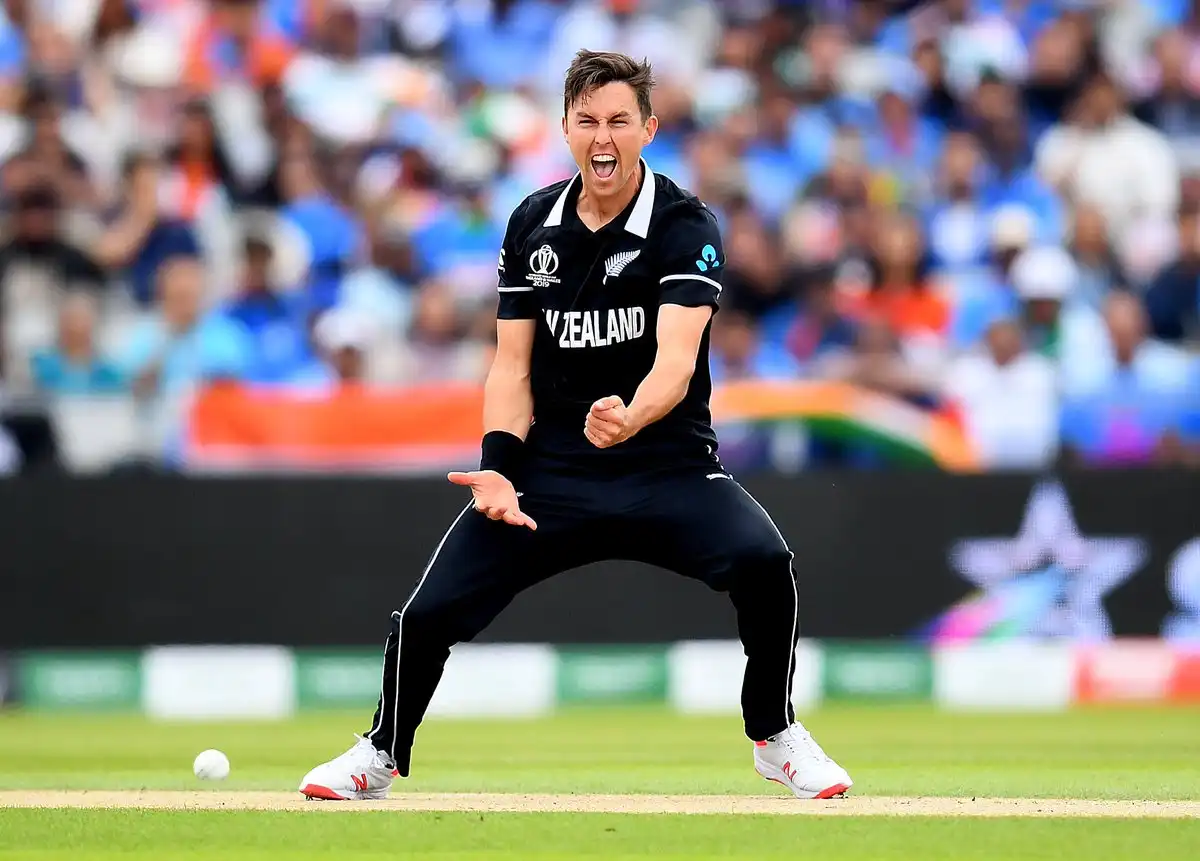 Trent Boult will be a threat to the Indian top-order [X.com]
Since 2016, India have lost four consecutive face-offs against New Zealand in the ICC events across formats. In three of those matches, India's top-order collapse resulted in their crushing defeats, helping the Kiwis sustain their dream run against them.
If we consider the crucial semi-final clash in the previous World Cup edition, opening bursts from Trent Boult and Matt Henry left India tottering at 5 for 3, a scoreline still afresh, albeit as a mental scar, in the memories of one and a half billion.
So, considering New Zealand have the same opening bowling duo this time as well, it's essential for the Indian top-order to start from scratch, not allowing the Old Trafford horrors to get the better of them.
Dharamsala: A battle ground tailor-made for the visitors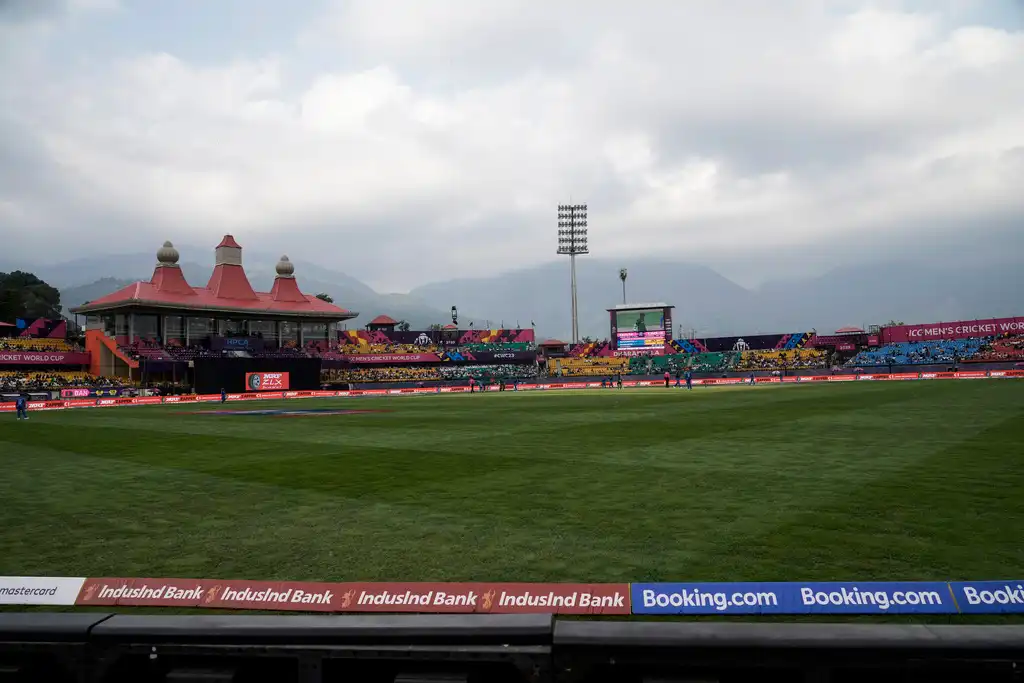 HPCA Stadium, Dharamsala [AP]
In a country as big as India, playing conditions at different venues vary significantly due to several direct and indirect factors. Talking about the HPCA stadium in Dharamsala, it's one of the highest sports grounds in the world, located at 1457 meters above sea level.
At such a high territory, the air is less dense, making the ball travel further at an incredible speed. The New Zealand players are familiar with such conditions, as they experience them at home.
Furthermore, statistically, the white kookaburra ball has swung more in Dharamsala than the rest of the venues in the World Cup. So, undoubtedly, the conditions will suit the visitors while being tricky for their Indian counterparts.
2019 vs 2023: Are India prepared for the Kiwi challenge?
In 2019, India had KL Rahul as their makeshift opener after an unfortunate injury ruled Shikhar Dhawan out of the World Cup. Although Rahul had a fair opening experience, his promotion meant India had to try out different combinations to settle their relatively inexperienced middle order.
A sorted middle order can come to India's rescue in WC 2023
However, things look much more sorted for India this time, with Shreyas Iyer, KL Rahul and Hardik Pandya locked in as their number four, five and six, respectively.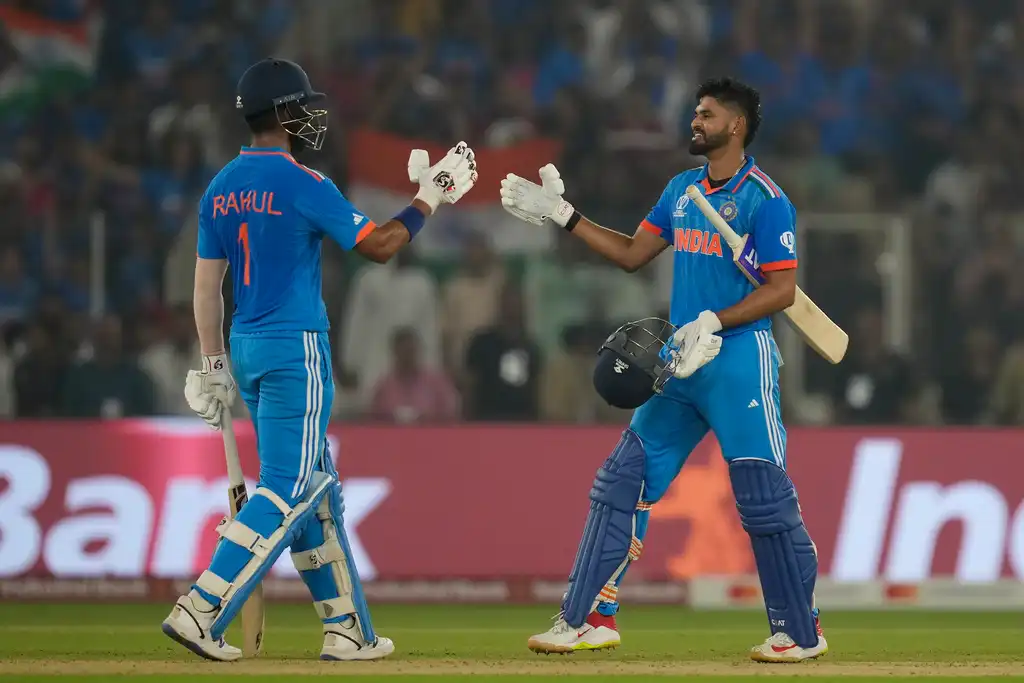 India have a solid middle order [AP]
More importantly, the Indian middle-order has stepped up on several occasions, with the two most recent instances being their Asia Cup clash against Pakistan and World Cup opener against Australia, where the top-order crumbled cheaply. In particular, Rahul has been India's crisis man, playing several noteworthy knocks under tremendous pressure in recent times.
So, if India lose some early wickets, their middle order seems pretty much prepared to bail them out of trouble.
Also, the Indian top-order has repeatedly been exposed to Shaheen Afridi in the last few weeks. So, playing a new-ball sensation like Afridi must've boosted the Indian top three's confidence to counter Boult. Yes, Matt Henry will ask them some tough questions, which they should answer with a calm head.
Kuldeep Yadav 2.0: Wickets and control
Yuzvendra Chahal, India's primary spin weapon, emerged as their major headache in the 2019 WC semifinal against New Zealand, conceding 63 runs in his ten-over spell. However, this time, India have an entirely different spin attack, which refuses to gift freebies to the opposition.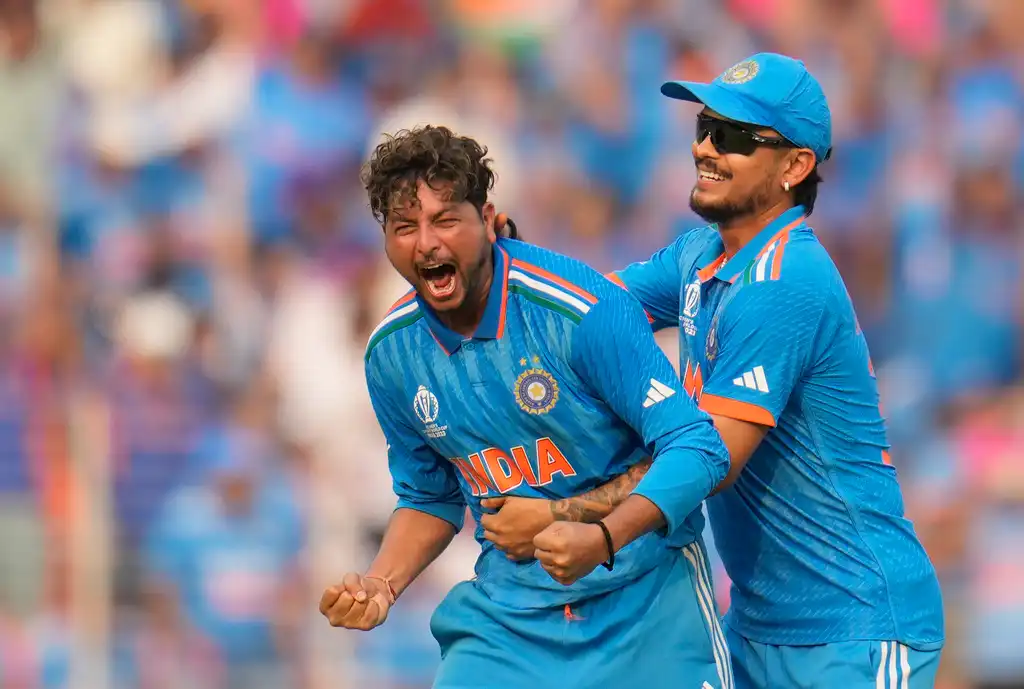 Kuldeep Yadav's resurgence has been a massive booster for IND [AP]
Besides Ravindra Jadeja's nagging accuracy, Kuldeep Yadav's control has been a significant positive for the Men in Blue. Kuldeep, India's wrecker-in-chief with the ball, has an economy of 4.68 in ODIs since 2022, speaking volumes for his excellence in controlling the flow of runs.
Thus, the spin duo of Jadeja and Kuldeep, alongside the lethal combo of Bumrah and Siraj, makes India one of the most disciplined bowling units in the 2023 World Cup.
So, overall, India are very well prepared to conquer their perennial nemesis in this World Cup, provided they get some luck on their side on the match day, unlike the previous edition.