MS Dhoni Opens Up on Equation With Wife Sakshi, Their Chemistry, and More!
---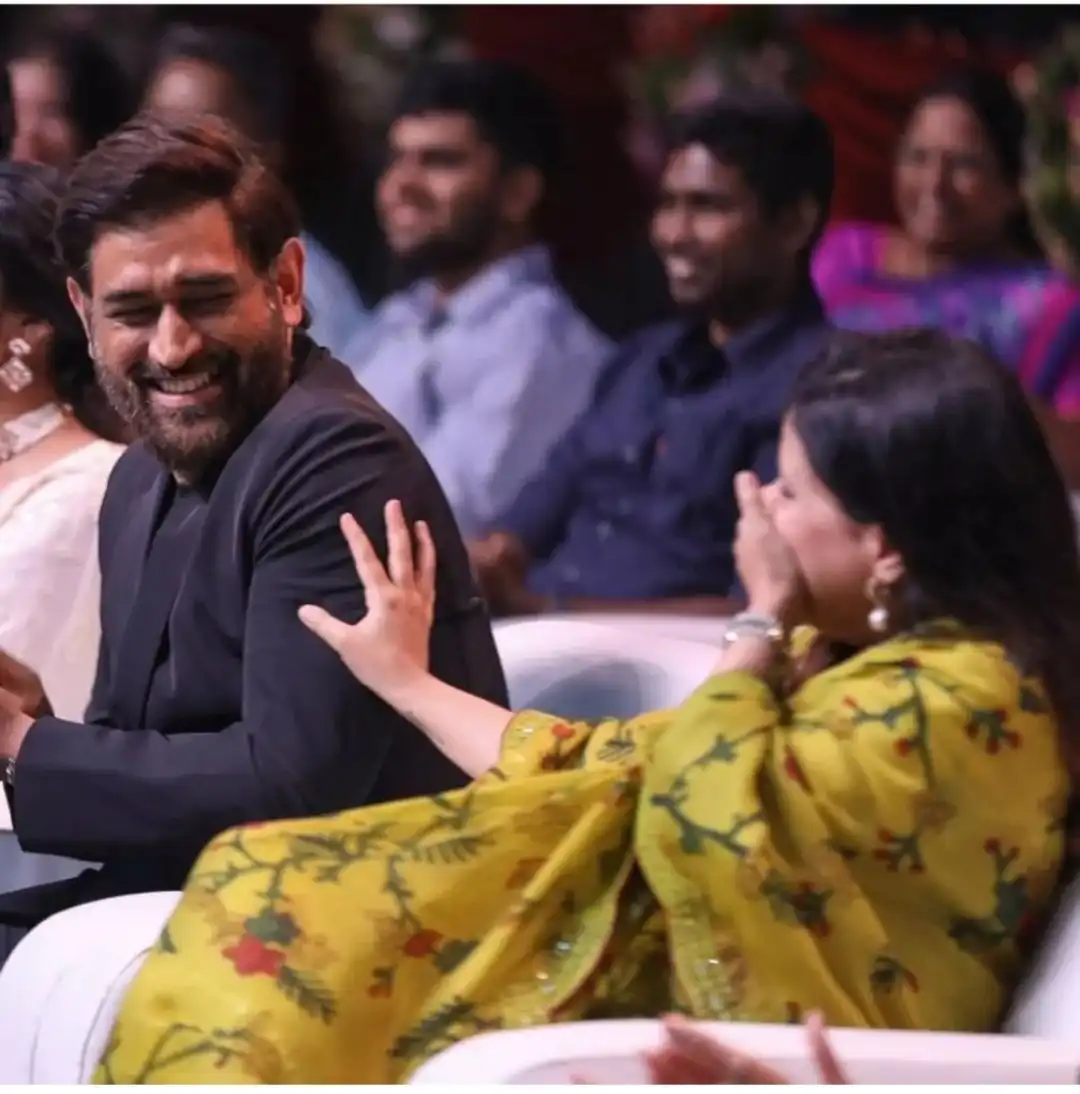 MS Dhoni and his wife Sakhi Dhoni [Tw
MS Dhoni is a renowned figure in the cricketing world, known for his strategic brilliance and fearlessness in the face of challenges on the field. However, even this iconic sportsman acknowledges a different side to his personality when dealing with real-life situations, especially regarding his wife Sakshi's ideas.
At a media interaction event for Sakshi Dhoni's debut film production, "LGM: Let's Get Married," the cricketing legend openly shared his initial reaction to her film idea.
Here's the Video
Humorously reflecting on a dialogue from the film, Dhoni candidly revealed that husbands often feel a bit apprehensive when their wives present new ideas.
"When Sakshi came up with the idea (of the film), I was like, fair enough, so what is it? So," Dhoni said, highlighting the relatable nature of his response.
During the event, Sakshi disclosed that she had picked up some Tamil words from her husband, who plays for the Chennai Super Kings in the IPL. Playfully mentioning that Dhoni had taught her phrases like "Seri" (meaning okay or yes) and "Poda" (meaning to go). When questioned if she had learned any other words, Sakshi cheekily added that there were a few colorful expressions too. Dhoni quickly retorted, denying any involvement in teaching her those particular words.
Shifting the focus to their chemistry and romance, Sakshi shared insights into their relationship dynamics. She openly admitted that while the romantic phase may have evolved into something else, their bond is now filled with banter and engaging conversations.
Elaborating on the transformation, Sakshi explained that after marriage, men often settle into a comfort zone, feeling secure in the knowledge that their partner belongs to them. As a result, the couple engages in light-hearted banter throughout the day, keeping their relationship lively and vibrant.
The film, "LGM: Let's Get Married," is a significant milestone for Sakshi as she ventures into the world of film production under the banner of Dhoni Entertainment Pvt Limited. The movie boasts an ensemble cast, including Harish Kalyan, Ivana, Nadhiya, and Yogi Babu, and is all set to grace the theatres today(July 28).