[Watch] Ravi Bishnoi Knocks Over Andre Russell To Smash KKR Hopes
---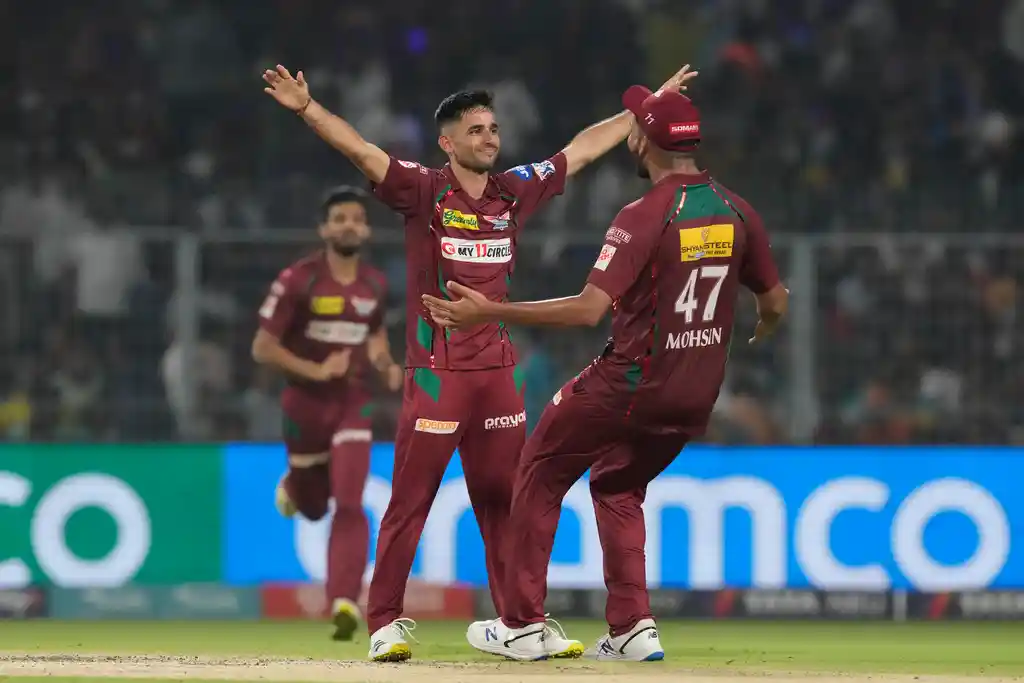 Ravi Bishnoi celebrating wicket of Russell (AP Photo)
Ravi Bishnoi has been one of the rising stars of IPL for the past few years and has taken rapid strides in his cricketing career. He has gone onto play for India as well and has made a habit of producing big performance under pressure. He has been brilliant for LSG in IPL 2023 as well and in the game against KKR, he once again showed his value with two big wickets.
Bishnoi first got rid of Nitish Rana and then knocked over Andre Russell with a beauty of a delivery to sink KKR hopes in a must-win game.
Talking about the ball in which he bamboozled Russell - It was a flipper from Ravi Bishnoi as he went wide of the crease and delivered it at 99.3 kph. It was tad shorter in length too and Russell went for a mighty slog across the line. The ball though made no connection with his bat and knocked over Russell's off pole to send the big man packing.
Ravi Bishnoi also reached a landmark of 100 T20 wickets in this game when he got a big wicket of KKR skipper, Nitish Rana. His spell turned out to be the difference in the end as LSG won the game by just 1 run.