Virat Kohli, Gautam Gambhir and Other Cricketers Join in Mourning After Dreadful Train Accident in Odisha
---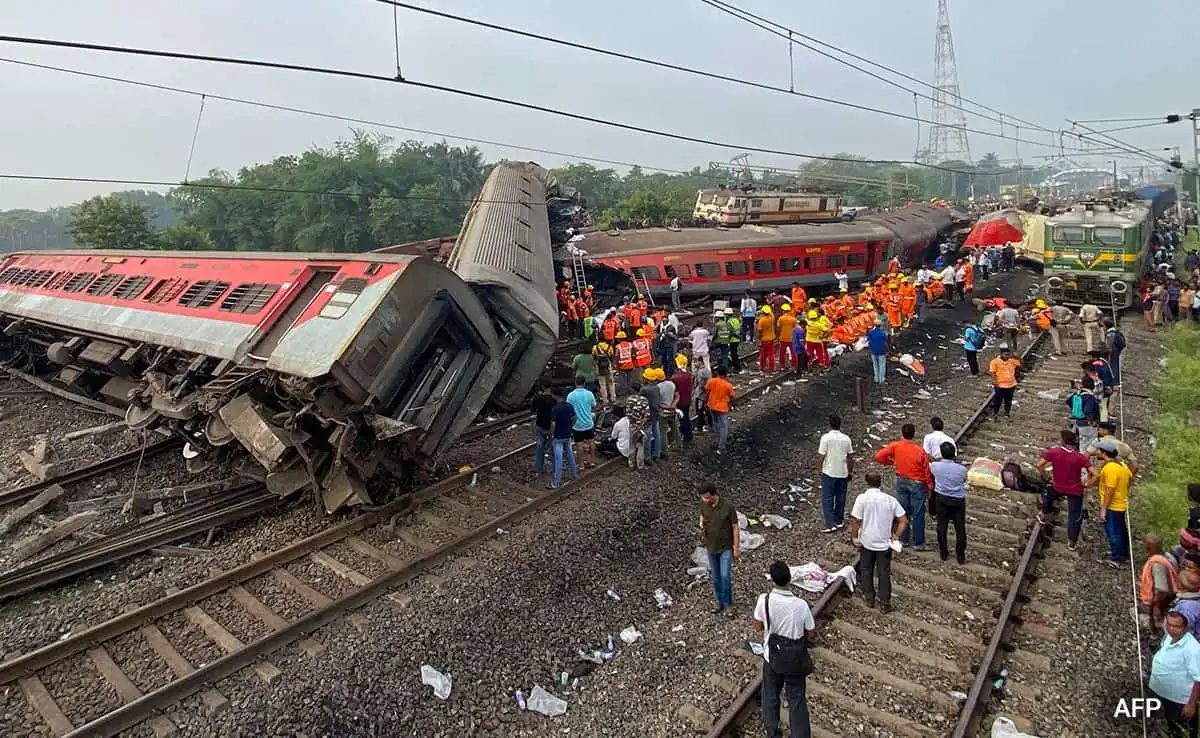 Horrific train accident in Odisha | Source: Twitter
Team India cricketer Virat Kohli expressed his heartfelt condolences for the victims of the dreadful train accident in Odisha, which occurred in the Balasore district.
The horrific accident witnessed the derailment of three trains, resulting in the unfortunate death toll of around 280 individuals and over 900 injuries, as per reports.
Taking to his official Twitter account, Kohli wrote:
"Saddened to hear about the tragic train accident in Odisha. My thoughts and prayers go out to the families who lost their loved ones and wishing a speedy recovery to the injured."
The train collision involved the Bengaluru-Howrah Superfast Express, the Shalimar-Chennai Central Coromandel Express, and a cargo train. It has been reported that this clash was one of the deadliest in modern Indian history.
Following the tragic train catastrophe, Chief Minister Naveen Patnaik has declared a one-day state of mourning, expressing solidarity with the affected families.
In addition to Virat Kohli, several other cricketers have shared their heartfelt condolences with the affected families. Here are a few of their reactions:
Team India is currently in the UK for the final of World Test Championship (WTC) 2023, where they will face Australia at the Oval, starting June 7.