Optimistic Shardul Thakur Backs India's Run Chase Against Australia in WTC Final
---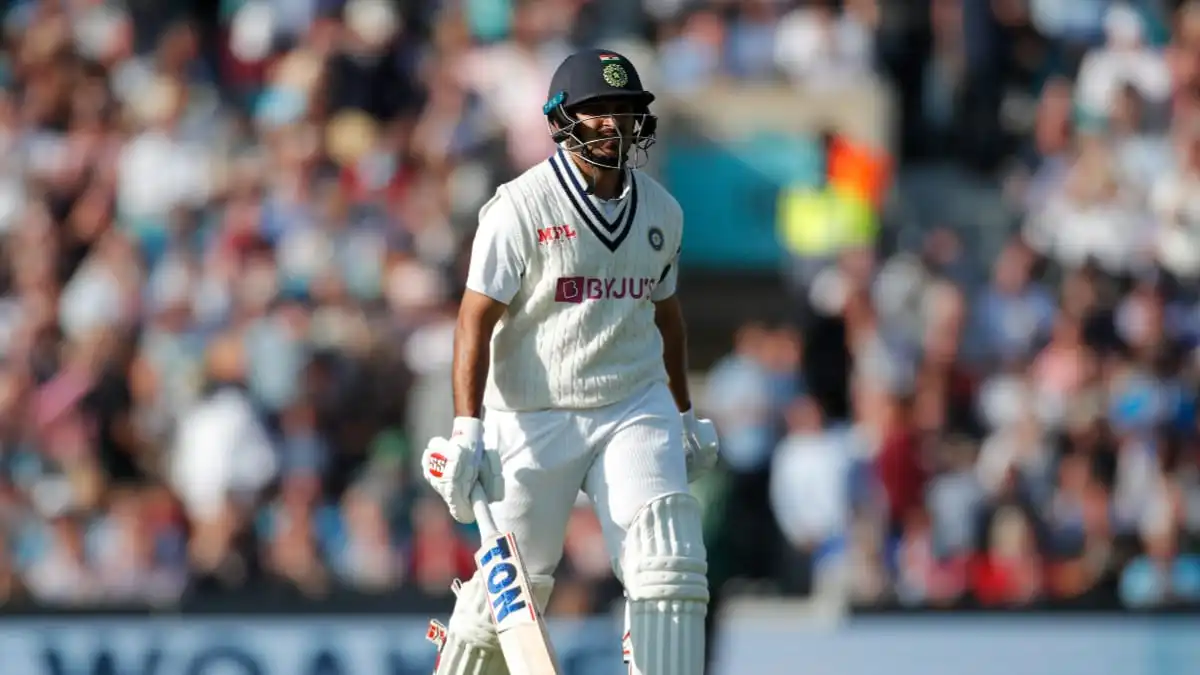 Shardul Thakur played a 51-run in India's first inning | Source: Twitter
India all-rounder Shardul Thakur is confident in Team India's ability to chase a target of even 450 runs in the final of the ongoing World Test Championship. At the end of Day 3 in the WTC Final at the Kennington Oval, Australia held a lead of 296 runs over India.
Speaking in the press conference after Day 3, the India all-rounder said any target can be chased down, provided there is a solid partnership. Notably, Shardul's half-century played a key role in India's first-innings score of 296 runs in the WTC Final.
Here's what Shardul Thakur said in the press conference:
"Well, cricket is a funny game. You can never say what is the right total and this one-off game, especially ICC finals, you never know, I mean, who can handle the pressure better out there, one good partnership when you can even chase down 450 or maybe more than that."
Shardul cited the example of England's exceptional run-chase of a target close to 400 runs against India in their one-off Test in Birmingham, underscoring the element of unpredictability in cricket.
Here it is worth noting that England levelled the five-match Test series 2-2 by successfully chasing down a challenging target of 378 runs against India in June last year. With a positive outlook on their ability to chase down whatever target Australia presents, Shardul had this to say:
"Last year England chased 400 here and they did not lose too many wickets. So that's a positive sign for us. Whatever they put up on the board, it's too early to make any predictions. We see a lot of times in Test cricket that game changes within an hour. So yes, we like to be optimistic tomorrow going on the field. And yeah, we'll take it on from there."
Furthermore shedding light on his partnership with Ajinkya Rahane, Shardul said they had to 'absorb the pressure' and kept talking to each other throughout their 109-run stand for the seventh wicket on Day 3.
"We didn't decide anything. There was no situation to decide anything. We just had to absorb the pressure. We were talking to each other a lot."
India, who has experienced a prolonged ICC trophy drought lasting more than a decade, will be determined to defeat Australia and lift the ICC trophy in the final of the World Test Championship.