It Should Have Been My Last Month of Playing International Cricket: Big Revelation by Virat Kohli
---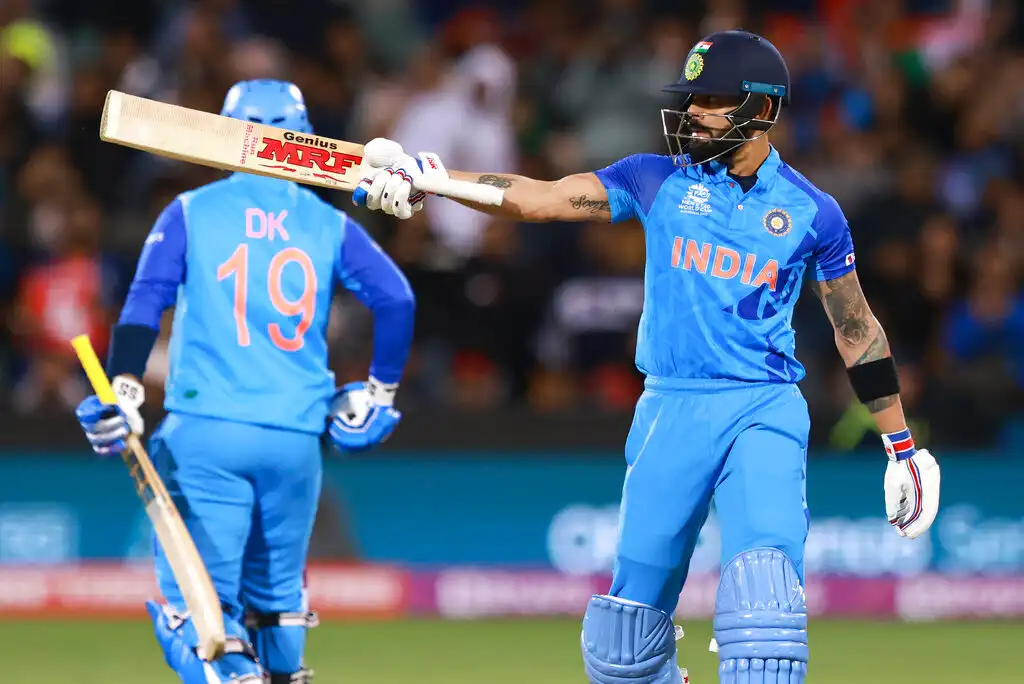 Virat Kohli made a comeback in Asia Cup 2022 [Twitter]

Virat Kohli recently dropped a 'bombshell' during an interview with Jio Cinema. The former Indian cricketer stated that he considered retiring from international cricket after the Asia Cup 2022.
Virat Kohli took a break from the game after the England series last year. The former number one batter had a poor outing in England and took a month long break before being included in the squad for the Asia Cup in UAE.
In a recent interview for Jio Cinema alongside Robin Uthappa, Kohli spoke in length about his feelings once he made his comeback at the international stage.
Virat Kohli reveals that he considered retiring after Asia Cup 2022 😮 What a comeback he has made! 👑 #ViratKohli #RCBvsCSK #KingKohli
Here's what Kohli said:
"Most important factor in this whole transitional period before the Asia Cup last year was that I was willing to let go off everything. I was willing to accept that when I go back and play, it might be the last month of me playing competitive cricket, and I was absolutely okay with it."
Ever-since his comeback at the Asia Cup, Kohli hasn't looked back and has been a revelation for the Indian side. He was the leading run-scorer in the T20 World Cup 2022 and has already slammed three fifties in four innings of the ongoing IPL 2023.