BCCI Breaks Silence On The 'Pitch Switch' Controversy Ahead Of The IND-NZ Semifinal
---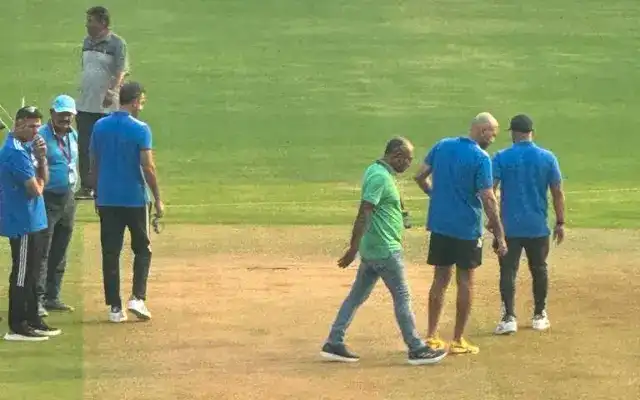 Wankhade pitch [X.Com]
The World Cup 2023 has reached its knockout stage and it's just a matter of a few days before we get to know the champions of the tournament. The stakes are high as India will be locking horns against the Kiwis in the tournament's first semifinal. With the curse of losing against the Kiwis in the World Cup broken, India will not be under pressure in this game.
New allegations against the BCCI
While there have been some vague allegations on the BCCI like using a different ball for India's bowling or about the pitches, a new allegation has been made against the board which is related to switching pitches to which they have replied.
"The ICC independent pitch consultant works with the host and venues on their proposed pitch allocations and this process is ongoing throughout an event of this length and nature," an associated person with the BCCI said as quoted by The Daily Mail.
Earlier, pitch number seven was initially selected to be used for important clashes but at the last point on the remarks and evaluation of the ICC's consultant Andy Atkinson. Now the pitch witch was used in the tournament twice for the games between England-South Africa and India-Sri Lanka.
Due to the sudden change of pitching, there were fingers pointed at the hosting board of the World Cup 2023. But the BCCI have cleared that all the pitches are being prepared under the supervision of the ICC's governing body and there is not any rule which says that the knock matches should be played at the new surfaces.
After four years the history is repeating as India is facing the New Zealand team in the semifinal but this time, they will look to do things differently and turn the fortunes in the favour of 1.4 billion Indians.