They will try to make it fair now: Khaya Zondo on Australian pitches
---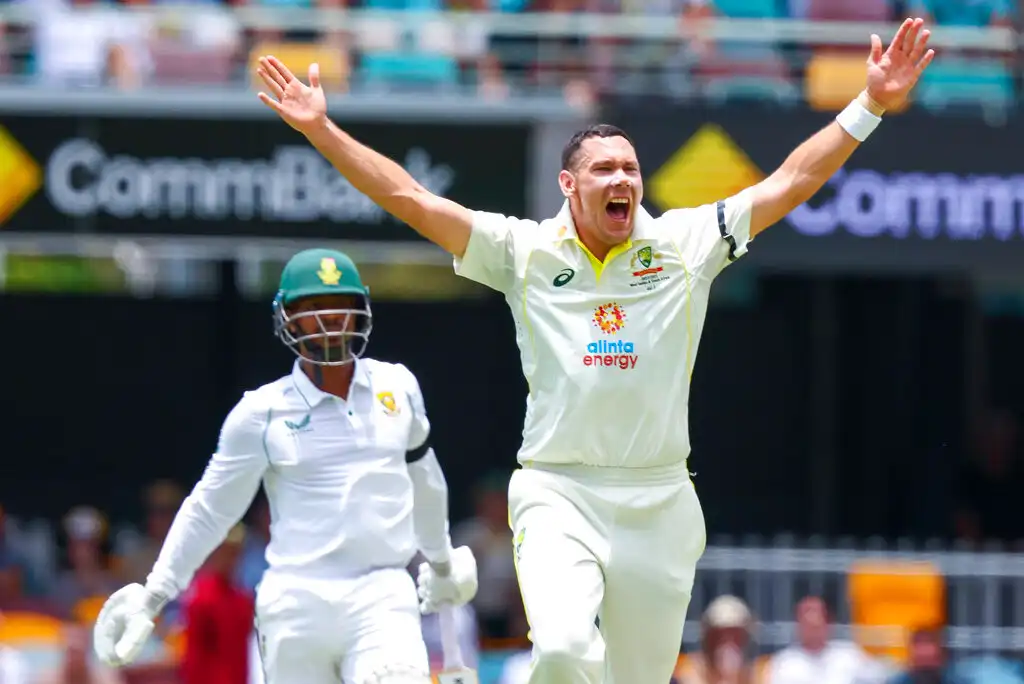 Khaya Zondo vs Scott Boland (Source: AP Newsroom)

After facing a disastrous defeat against Australia within two days in the first Test at the Gabba, South African batter Khaya Zondo expects a better pitch for the forthcoming game. The Proteas batter said they can't predict what the pitch is going to be like and of course, do not want stress over it.
To the unversed, the previous game ended with 34 wickets falling in a matter of 1 and a half days, after which ICC rated the pitch as 'below average'. Further, skipper Dean Elgar was way too critical of the pitch calling it 'dangerous'.
Zondo insisted that they are preparing for the game and would want to focus on that only as their batters will be at their best. The 32-year-old also believes the hosts will look to make an even wicket this time around.
"I believe you can't play a game before you are actually in it. Going forward and thinking about what the pitch is going to be like. Is it going to be bad, is it going to be good? I don't think that's a good space for us as a team or batsmen to really think about that until you get there and see what it is.
"I don't necessarily think they will prepare a pitch like they did last time because it's been deemed below average, that pitch we just off so I'm sure there's going to be an effort to make it more fair in terms of bat and ball."
South Africa will next be playing Australia in the Boxing Day beginning on 26th December to be played in Melbourne.
---
Also Read: IPL 2023 Auction: How will the teams approach? (Part-1)