Sourav Ganguly Talks Of Finding Right Balance Between Test And Franchise Cricket
---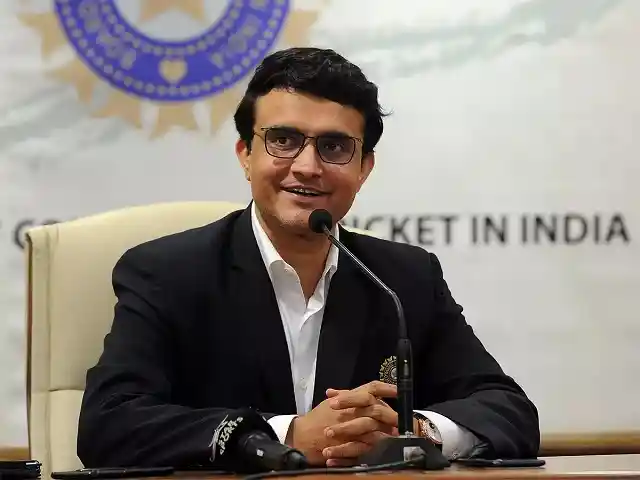 Ganguly at a BCCI press conference (Twitter)
Sourav Ganguly, who received a life membership of the prestigious Marylebone Cricket Club (MCC) back in 2015, has spoken out in favour of Test cricket. The former Indian captain has urged the Test-playing nations all over the world to find the right balance between Tests and franchise-based T20 competitions.
Former Australian coach Justin Langer also shared the same opinion, as the two legendary cricketers discussed about preserving Tests during a recent conference.
Ganguly and MCC express concern for Test cricket
Quite recently, the MCC emphasised the importance of preserving international cricket amidst rising T20 leagues across the world. Ganguly took the subject further and singled out the Test format as the biggest platform for the game. He said:
"I still believe that Test cricket is the biggest platform for cricket. That is where you find the great players, and that is why it is called a Test. It is a test of skill. I am sure that countries will give importance to it and find the right balance between franchise cricket and Test cricket."
Justin Langer also called for the importance of protecting the integrity of international cricket as a whole, as it is a podium where a players' true potential is judged. He cited the examples of ex-cricketers Sachin Tendulkar and Muttiah Muralitharan for their achievements in Tests, and why it is important to protect the format.
"The best players' statistics are measured at international level: everyone knows that Sachin Tendulkar scored 100 international centuries and that Muralitharan took 800 Test wickets."
"We need to protect the integrity of Test cricket, and international cricket in general. It is how great careers are judged and it is where true passion and lasting memories are generated."