Shoaib Akhtar's "Over-The-Top" Comments Criticized By Former PCB Chairman Ramiz Raja
---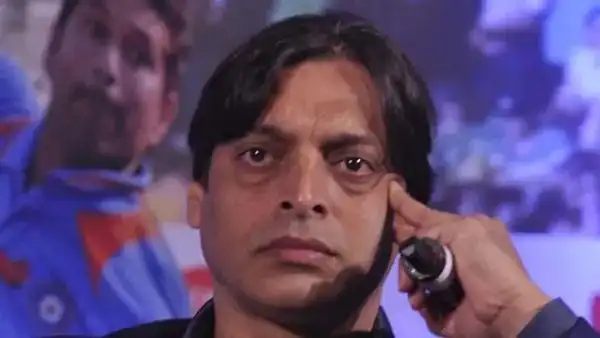 Shoaib Akhtar doesn't mince his words while stating his opinion (Twitter)

Former Pakistan Cricket Board (PCB) Chairman, Ramiz Raja, has publicly chastised veteran speedster Shoaib Akhtar for his recent disparaging comments regarding Babar Azam, Kamran Akmal, and Shaheen Afridi.
Raja described Akhtar as a "delusional superstar," asserting that the former fast bowler's commentary on his fellow cricketers was unnecessarily harsh and unprofessional.
Akhtar's recent remarks centered on Babar Azam's communication skills, with the retired pacer stating that he wishes for the current Pakistan captain to become as big a brand as Indian cricketing superstar, Virat Kohli.
However, the Pakistan veteran believed it cannot happen because he feels the Babar doesn't know how to speak, suggesting that this would be a hindrance to the Pakistani batsman achieving the level of global recognition that he desires.
Additionally, during a live TV program, Akhtar mocked Kamran Akmal's pronunciation of the word "screen," leading Raja to further criticize the former cricketer's conduct.
While speaking to a local TV channel, the former PCB chief expressed his disapproval of Akhtar's over-the-top statements and urged the former pacer to focus on being a decent human being before striving for personal gain. He added that one should first become a decent human and then think of becoming a brand.
Raja also emphasized that former cricketers who make delusional comments degrade the reputation of Pakistani cricket, whereas in neighbouring countries, such as India, former players do not criticize their peers publicly.
Moreover, in response to Akhtar's aspirations to become the next PCB Chairman, Raja suggested that the former cricketer complete his graduate degree first, as eligibility for such a position requires a higher level of education.