SA20 will rejuvenate South Africa's domestic system: JP Duminy
---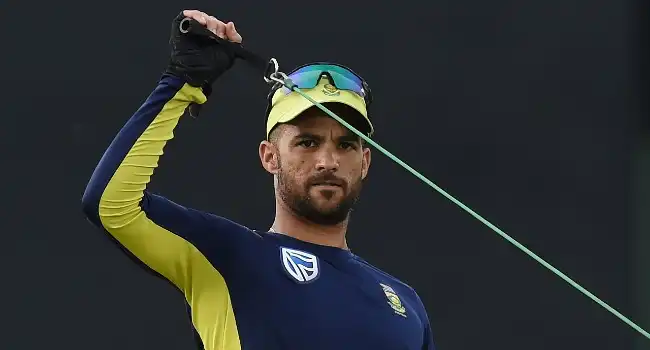 JP Duminy will coach Paarl Royals [Source: Twitter]
The much-anticipated inaugural SA20 League is just around the corner in what could be a ground-breaking moment for Cricket South Africa (CSA). The first-ever edition will be held between January 10 and February 11.
It will feature as many as six franchises — MI Cape Town, Durban Super Giants, Johannesburg Super Kings, Paarl Royals, Pretoria Capitals, and Sunrisers Eastern Cape — all run by Indian Premier League (IPL) team owners.
Former South African batter Jean-Paul Duminy named head coach of the Paarl Royals, owned by Rajasthan Royals (RR) from the IPL has called the SA20 a much-needed boost for South African cricket.
Duminy brings a lot of experience into the Paarl set-up, having coached teams like Boland, Mumbai Indians, South Africa, Lions, Nambia, and Hong Kong.
​Speaking to ANI, Duminy said that the league will rejuvenate South Africa's domestic system, which has been awaiting such impetus for a long time now.
Here's what Duminy said
"I think what stands out for me currently is the fact that the SA20 is an injection into the domestic system which is usually needed in upliftment and upgrade of the cricketing ecosystem.
In terms of a facelift for domestic cricket, you always have your hope for high profile and exciting domestic players to come up against one another in various teams and coupled with some world-class international players. And I think as I mentioned, it brings a rejuvenation in our domestic system that is much needed."
The opening match of the SA20 will be between the Royals and MI Cape Town at the Wanderers Stadium in Johannesburg.
---
Also Read: SA20 League introduces wild card signing for inaugural season