Ravi Shastri condemns Head Coach Dravid for taking too many breaks
---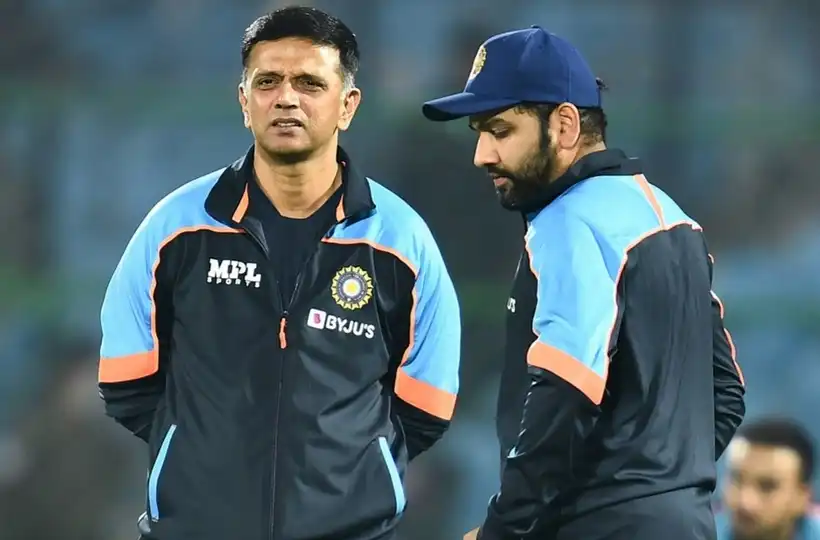 Rahul Dravid is on a break following the T20 World Cup 2022 (Source: Twitter)

Indian team management has been mocked left, right and centre after a hard loss to England in the semifinal of the T20 World Cup 2022.
Indian skipper Rohit Sharma and Head Coach Rahul Dravid, who were touted to be the solution to every problem, have been under scrutiny with the white noise has increasing day by day after the duo were given rest for the New Zealand tour starting this Thursday.
There have been arguments to replace the current Indian captain with Hardik Pandya, at least in the shortest format. However, some have also raised eyebrows about the Head Coach getting too many breaks.
India, who will be playing the T20I and ODI series against the Black Caps, will be headed by VVS Laxman as their Interim Head Coach. And the former Head Coach Ravi Shastri isn't too impressed with that move by the BCCI.
"I do not believe in breaks because I want to understand my team, I want to understand my players and I want to then, be in control of that team. You get your 2-3 months of the IPL, that's enough for you to rest as a coach," Shastri opined.
The 60-year-old Shastri has taken reigns of the Men in Blue a couple of times, i.e. in 2007 (the Bangladesh tour), 2014-2016 and 2017-2021 - before he got replaced by the Dravid.
The former all-rounder also gave thoughts about the need for specialists in white-ball cricket going forward, and over the captaincy debate.
"They will identify the specialists, especially with youngsters because going forward, that should be the mantra. If Rohit is already leading in Tests and ODIs, there is no harm in identifying a new T20I captain and if his name is Hardik Pandya, so be it."
---
Also Read: Three experiments India should perform in the New Zealand T20Is.