'It was an Afterthought': Williamson on Christchurch's Match-Turning Moment
---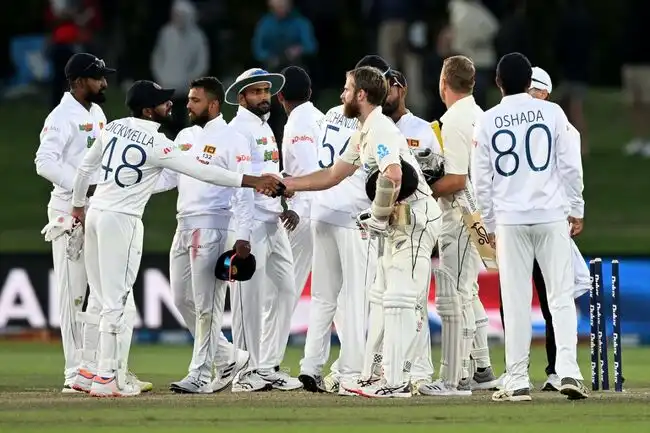 Williamson slammed an unbeaten 121* in the first Test [Source: Twitter]
Former New Zealand skipper Kane Williamson produced a batting masterclass in the first Test against Sri Lanka at Christchurch, taking his side to victory in the final over of Day 5, while chasing 285 to win.
Williamson, batting on 120* scampered for a quick-run single on the final ball, with an injured Neil Wagner batting on the other end. Speaking about his out-stretched run and the inevitable dive, Williamson quipped that the batter is not that agile now.

A thriller in Christchurch. #NZvSL
Mar 13, 2023, 12:20 PM
Twitter For OneCricket
This was the second occasion in a row that a Test in New Zealand has ended in a Day 5 thriller in the last few weeks.
Earlier, New Zealand won the second and final Test against England in a similar fashion, bowling out the visitors for 256, winning the Basin Reserve Test by 1 one, and thus levelling the series 1-1.
As per Indian Express, Williamson, aged 32 quashed any rumours about his retirement as well.
Here's what Williamson said
"I didn't look overly agile there. And to be honest it was a little bit of an afterthought because I knew the throw would go to Neil's (Wagner) end and I just sort of thought getting towards the crease maybe I should just throw in a little dive in case and I was kind of in a position to do it.
"Oh you caught be off guard. I am not that old and I am really enjoying the challenges that come in the international game."
Williamson, who will be in action in the second Test starting tomorrow, also spoke about his new innings with IPL defending champions Gujarat Titans.
"Fortunate to be part of the IPL over the years. I am excited to join a different team. It will be a different experience for sure."
New Zealand have gained an unassailable 1-0 lead in the two-Test series against Sri Lanka.