'I Sensed Dhoni's Desperation...,' Remarks Sanjay Manjrekar Post the Pathirana Incident
---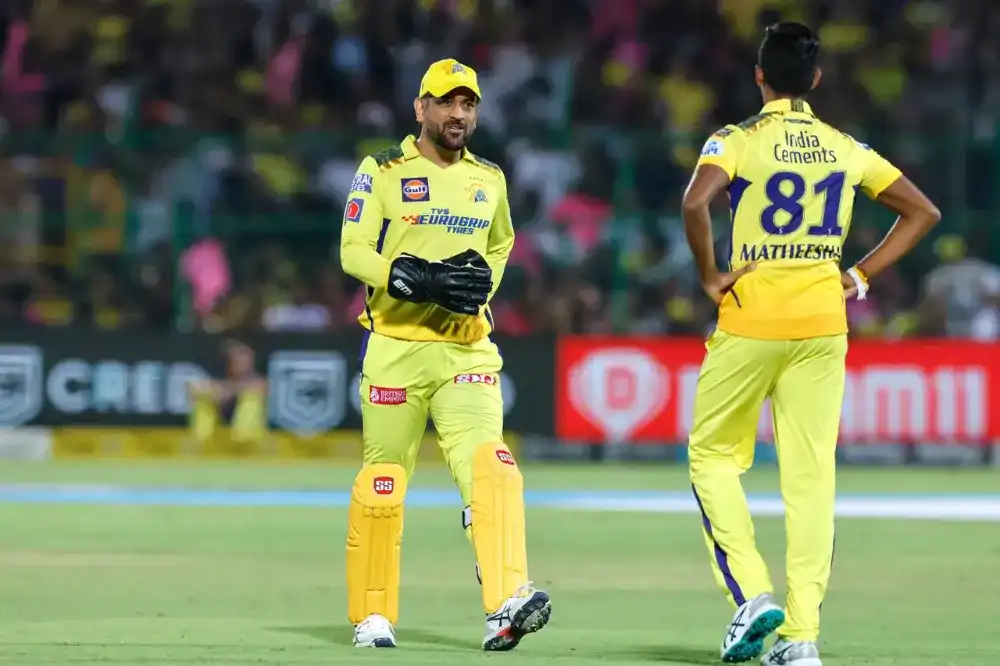 MS Dhoni and Matheesha Pathirana. (Twitter)
In a captivating clash between Chennai Super Kings (CSK) and Gujarat Titans (GT), CSK emerged triumphant with a commanding 15-run victory. However, an intriguing incident during GT's chase captured the attention and stirred debate. MS Dhoni, the captain of CSK, engaged in a lengthy conversation with the on-field umpires, causing a temporary halt in the game.
Speculations arose regarding the topic of discussion, with Matheesha Pathirana, who had been off the field prior to the over, being a focal point.
The incident unfolded during the 16th over of GT's chase, with 71 runs required off the final five overs. Dhoni, recognizing the importance of Pathirana's skills as a specialist in the death overs, desired to utilize him for that critical over to complete his bowling quota.
Failing to include Pathirana would have compelled CSK to introduce a sixth bowler, potentially impacting their performance at such a crucial stage. To ensure Pathirana's eligibility, Dhoni took a calculated risk by accepting a one-fielder penalty for slow over-rate and strategically consumed time.
While some fans argued for stricter umpire intervention, Sanjay Manjrekar, when approached for his thoughts on the incident, perceived Dhoni's actions as a display of "desperation" to wait for Pathirana's eligibility, even if it meant risking a slow over-rate penalty in the final over.
"We don't know exactly what happened. He was away for 9 (four) minutes, and (we don't know) whether the time when they had a conversation was counted or not. On the field, time is also counted when the game is actually played. Maybe, MS (Dhoni) thought that it would work in his favour. I felt today, MS was desperate. He knew that the way Rashid Khan was playing, he had to give the ball to someone who he could believe in. It could be tactical," Sanjay Manjrekar told ESPNCricinfo.
This incident has sparked intriguing discussions, shedding light on the strategic decisions made by captains in high-pressure situations. Dhoni's calculated move exemplifies his astuteness and unwavering determination to optimize his team's chances of securing victory.