'I contemplated having a word with Ravi'- R Sridhar on reaching tipping point with Shubman Gill
---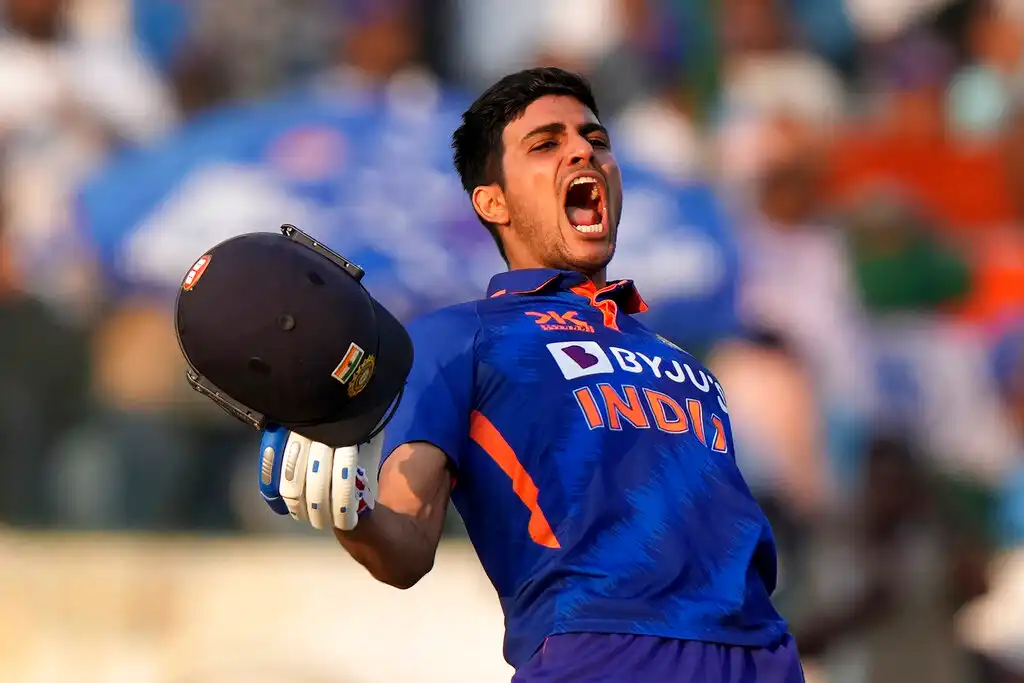 Shubman Gill [Source: AP]
India opener Shubman Gill is enjoying a purple patch in One-Day International (ODI) cricket.
Gill recently slammed his maiden double-ton in ODI and also became the fastest Indian to surpass 1,000 runs in the format as well.
However, during his early days within the team, Gill displayed a lax attitude during fielding drills, as revealed by former India fielding coach R Sridhar.
In his book, "Coaching Beyond: My days with the Indian Cricket team," Sridhar recalled an incident when he contemplated talking to then-coach Ravi Shastri about Gill.
Here's what Sridhar wrote
"In Ahmedabad, during the last Test against England in March 2021, things came to a boil with Shubman. I contemplated having a word with Ravi about it but held my horses and took him out for lunch instead.
"I told him, 'You are considered the next big thing. People are looking at you from a leadership perspective. As a future leader, the one thing you should bring is inspiration. You should have a presence on the field and when you do something you must do it with intent. It is not just doing it for the sake of the team. Do it for yourself.' Do it for your satisfaction, not because the captain wants you there. What you do there should be an inspiration for the whole team."
​Gill made his debut for India back in 2020 and has so far played 13 Tests, 30 ODIs, and 3 T20Is.
The dashing batter is in action today as India take on New Zealand in the third and final ODI in Indore. As of writing, the hosts are 11 for no loss in 2.1 overs.
---
Also Read: 'No tour game for Australia, I don't understand'- Michael Clarke