Former Australian cricketers rave about Virat Kohli's six against Haris Rauf
---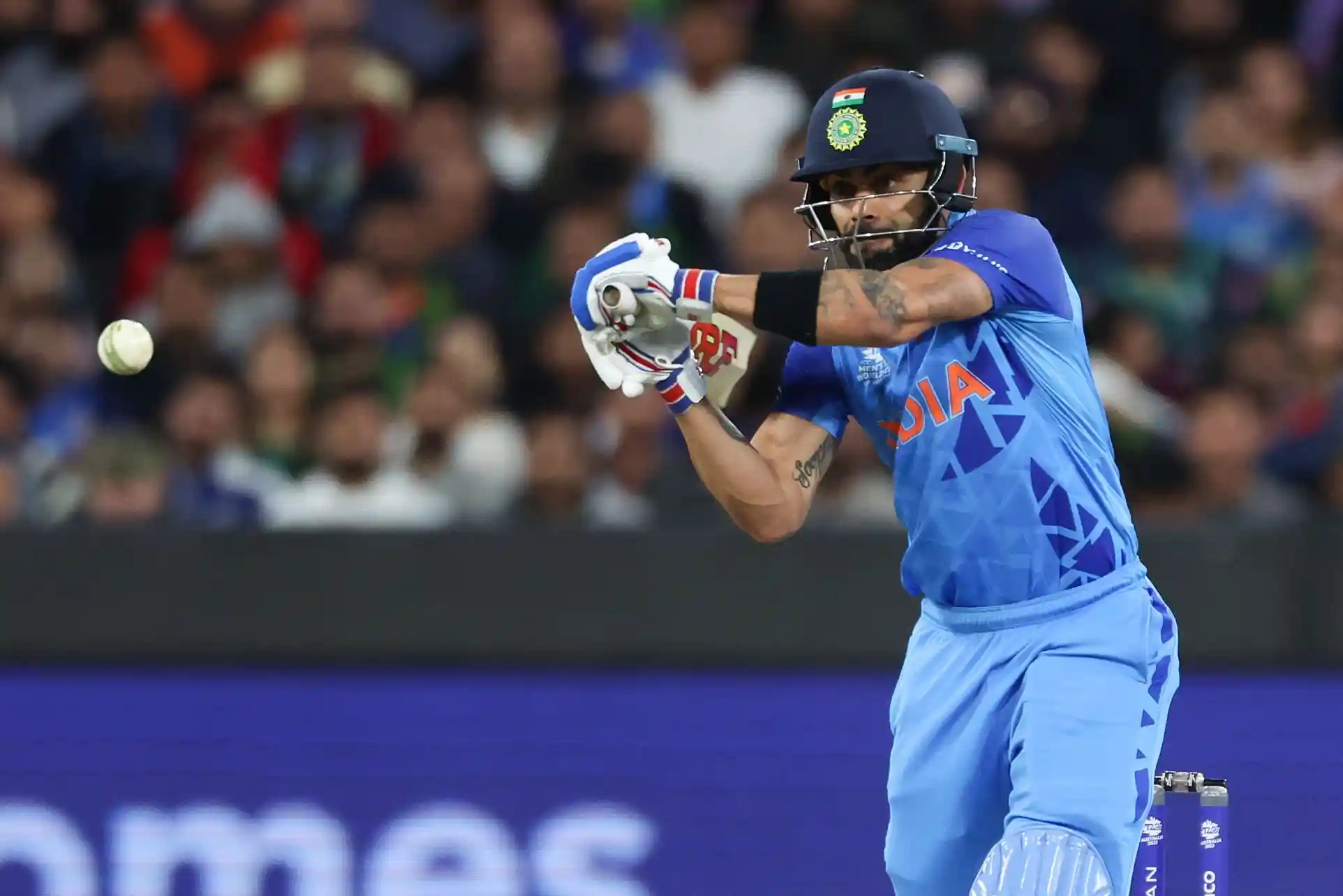 Kohli in action against Pakistan [Source: Associated Press]

Virat Kohli's sensational two sixes against Haris Rauf still remains in the minds of the people. Under pressure in a crunch situation, Kohli produced a moment of magic and slammed Rauf for back-to-back sixes in the 19th over.
In a discussion with Wide World of Sports, former Australian cricketers Mark Taylor and Ian Chappell still rave about that outrageous shot that Kohli hit against Rauf.
When the host asked Taylor about his statement that Kohli is the Player of the Tournament, Taylor nodded and dived into the two sixes.
"I still rate the one at MCG where he hit Haris Rauf for a six back over his head, off the back-foot with a straight bat. It still went 90 metres, and I can't still work it out how the ball went for a six," Taylor said.
Ian Chappell was also present as a panelist and he too gave his verdict on that magnificent strike by Kohli.
"We did an interview with Kohli a few years back and asked him why don't you use some fancy shots in T20 format. He said I don't want to creep into my Test game. That's one of the amazing things about Virat Kohli. He makes all these runs at a very good rate, playing proper cricketing shots.
Few [shots] elevate and he hit into the stands, that doesn't mean it's a slog. It's a proper cricket shot, except you don't hit it in the air, but he did, and he did 90 metres," Chappell opined.
---
Also Read: Nurul Hasan to get sanctioned for accusing Kohli of fake fielding