'Yes, I wondered if I'd go white-ball only' : Mark Wood on leaving Test cricket
---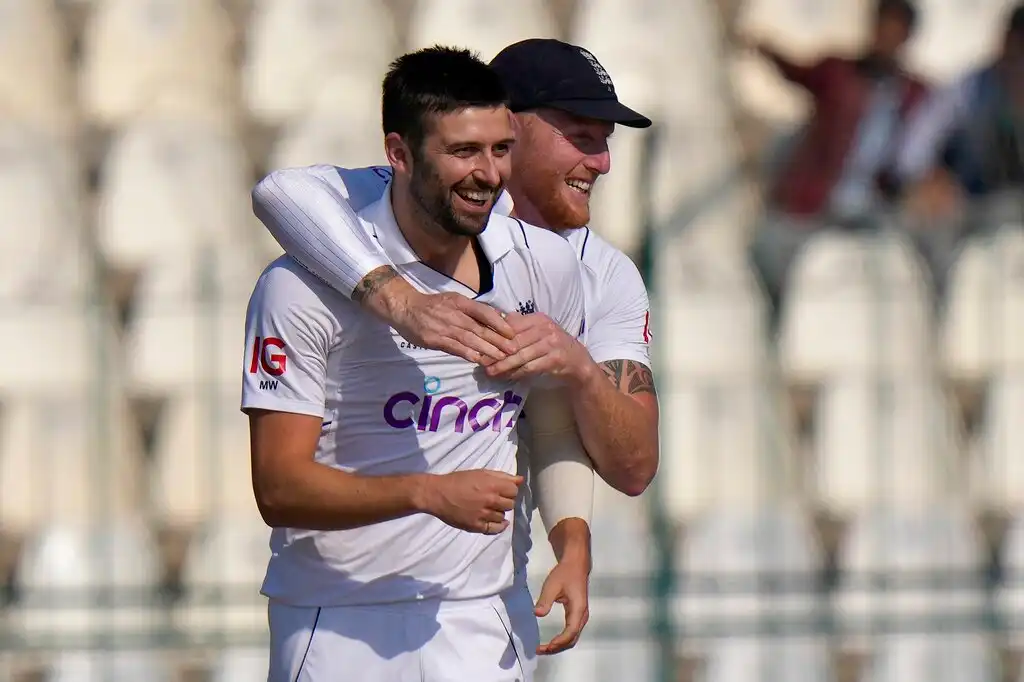 Mark Wood was sensational in 2nd Test [Source: Associated Press]

Fast bowlers are fragile and need to be kept under wraps to ensure their longevity in the game. England have been fortunate to have found Jofra Archer and Mark Wood, who could bowl fast in any given conditions.
Wood made a triumphant return from injury in the Multan Test, where his second innings spell helped England secure a 2-0 unassailable series lead. The Ben Stokes-led side, who are touring Pakistan after 17-long years, won the first Test at Rawalpindi as well on the final day.
However, the journey for Wood has not been easy, having contemplated retiring from red-ball cricket altogether during his time away from the Test side.
The 32-year-old injured his elbow in March 2022 and has since had two surgeries before returning to action last week. Overall in 27 Tests, the Ashington-born has scalped 88 wickets, with 53 away and just 35 at home.
As per the Daily Mail, Wood revealed that his desire to play under Stokes and Brendon McCullum made him not quit.
'Yes, I wondered if I'd go white-ball only. At some point, my body will say it's the way to go. But I didn't prepare for white-ball — I prepared for all cricket.
'I desperately wanted to experience all this, with Stokesy and Brendon, so I'm pleased I've stuck with it. And I'm pleased we won here. I'd have been gutted if I'd come in and we'd lost. They'd have pointed fingers at me.'
The third and final Test will be played in Karachi on December 17.​
---