[Watch] Brain-Fade Moment for Bairstow as Alex Carey's Smart Glovework Leaves England in Disarray
---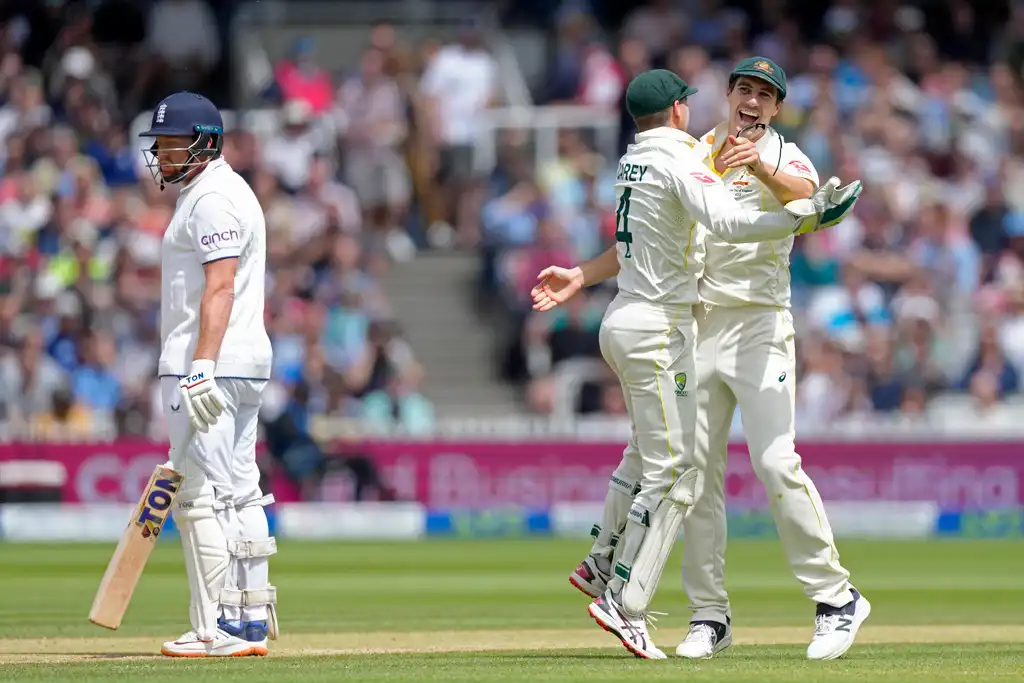 Bairstow was run-out by Alex Carey [AP Photos]

Bizarre things have happened in the ongoing Ashes series, but none bigger than what transpired on Day 5 of the second Test between England and Australia.
Having lost Ben Duckett for 83, England needed a solid partnership between skipper Ben Stokes and Jonny Bairstow. However, a brain-fade moment from Bairstow and some smart glove-work by Alex Carey ended the English wicket-keeper's short stay at the crease.
Watch: Bairstow's comical stumping
The incident occurred in the Cameron Green over when he bowled a bouncer and Bairstow ducked under it. The over didn't end there as Green was still in his follow-through, but Bairstow started walking down the pitch, without looking behind the stumps. Carey used his street-smart knowledge as he was aware of the situation and he hit the stumps with an under-arm throw.
Bairstow couldn't believe what just transpired as the crowd echoed a loud noise against the Aussie keeper.
Talking about the Test match, Ben Stokes has come to life as the England skipper slammed a terrific century under immense pressure and has made sure that England go to lunch without any further damage.
Stokes is unbeaten at 108 as England still require 128 runs, with just 4 wickets in hand.