[Watch] Akash Madhwal Gets Unlucky After Bowling Yorker of The Tournament
---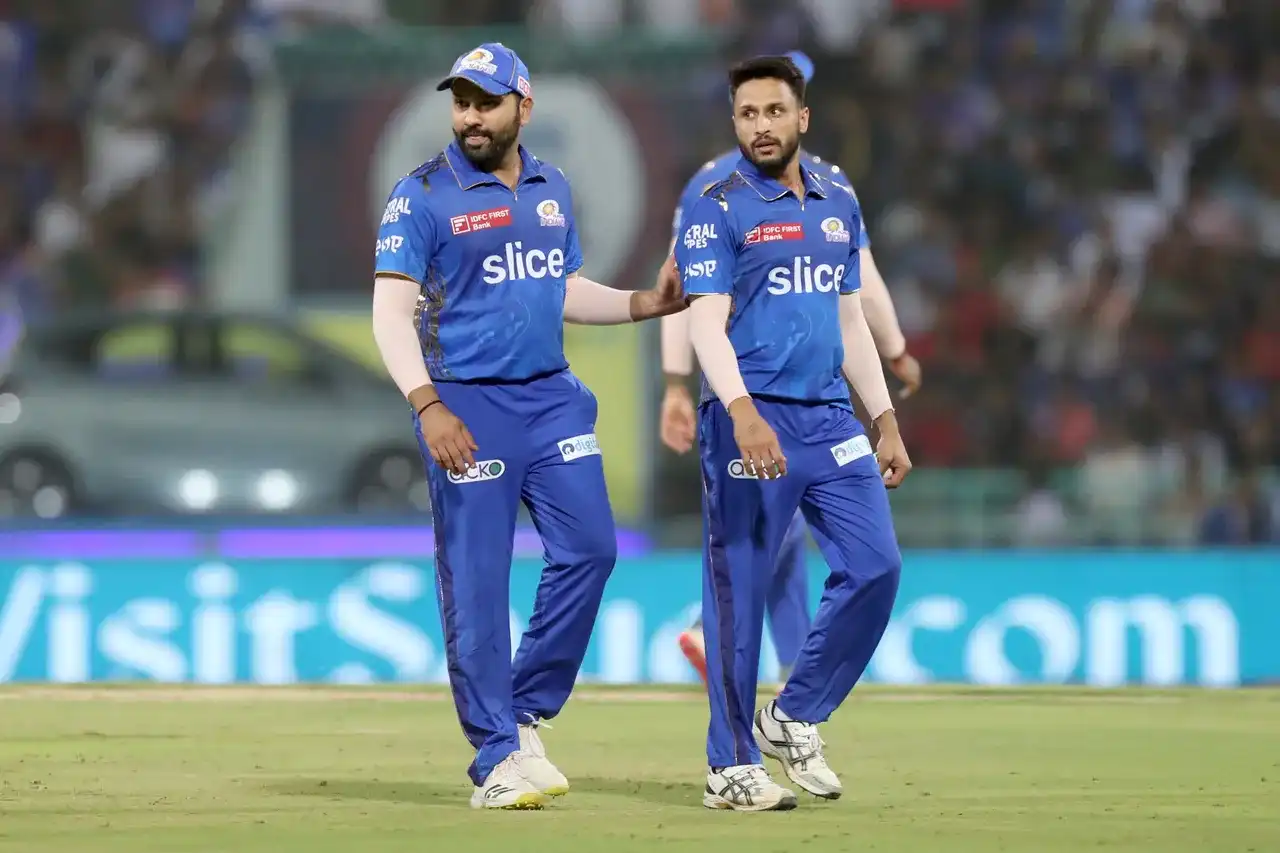 Rohit Sharma and Akash Madhwal (Source: BCCI/IPL)
The young pacer for Mumbai Indians (MI) Akash Madhwal has impressed one and all with his fiery bowling as he has been consistently bowling accurate deliveries during the death and in fact, nailing the yorker to perfection.
Something similar was seen during the match against Lucknow Super Giants (LSG) when the pacer stunned half-centurion Marcus Stoinis with a picturesque leg-stump yorker which was initially given out leg before wicket as the batter failed to find the willow.
It was the fourth ball of the seventeenth over when LSG were in desperate need of some runs and on the other hand, MI were looking for a wicket. However, given out on-field Stoinis reviewed it successfully to get the decision overturned in his favour as the ball was missing the leg-stump.
The decision shocked everyone as not by any means, it was going to miss but the replays said otherwise.
Nevertheless, the limelight shouldn't be taken off the perfect delivery considering it finely deceived the batter.
In the end, Marcus Stoinis mustered 89* runs to take the score to 177 by the end of 20 overs.