'Shocking To See Where We Stand...' Sanju Samson Expresses His Frustration On RR's Performance
---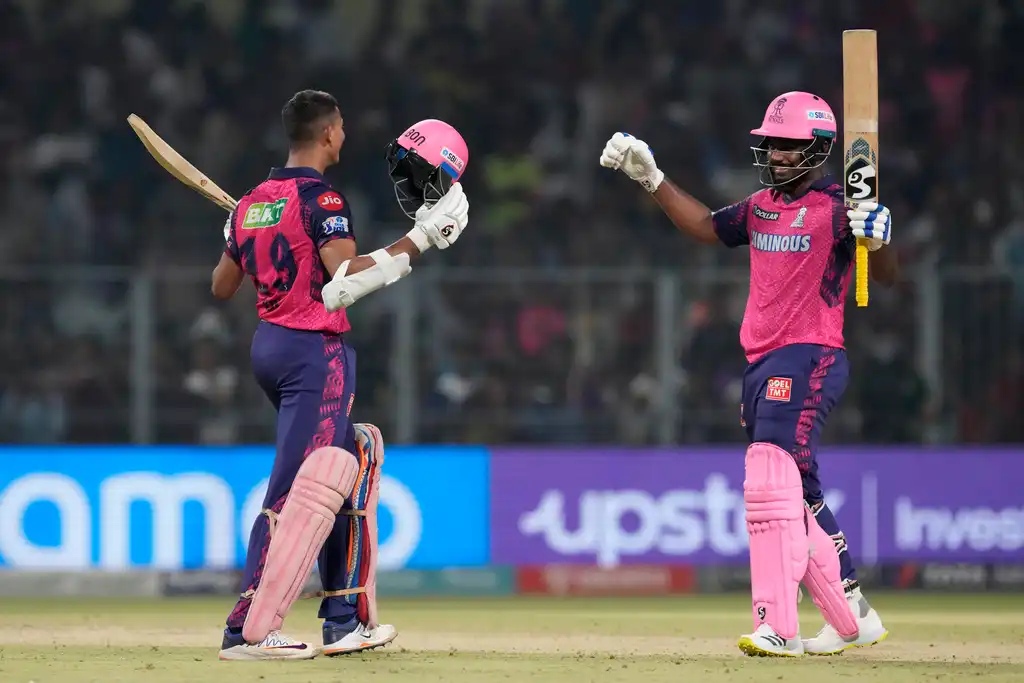 Sanju Samson and Yashasvi Jaiswal for RR (AP Photo)
Sanju Samson is known for his witty replies and honest answers and once again after the win against PBKS, Samson came up with some brutally honest answers. RR needed to chase down the 188-run target set by PBKS in 18.3 overs or less to get past RCB's net run-rate but they managed to do it in 19.4 overs instead. The win for RR though means that they are still in with a slim chance to qualify and need RCB and MI to lose their game
Talking after the match, Samson said that they were looking to finish it off somewhere around 18.5 with the way Hetmyer was hitting it. He also added that it is shocking to see where they stand on the points table with the kind of quality arsenal they have at their disposal and stated that there are lot of things to discuss and learn.
"The way Hettie was going we thought that somewhere 18.5 is a good way to finish off the game that's what we will be trying also.The team which we have, the quality of players and characters which we have, it's a bit shocking to see where we stand at the table at this point of time. If you honestly look at the season. There are a lot of things to look back and think about and discuss about and learn from it,"
He also applauded Yashasvi Jaiswal for the way he played and credited him for showing maturity at a very young age. He also praised Trent Boult and added that they assume that 99 percent of time, he will take a wicket in the first over. Samson also admitted that the second half of the season did not go their way and there was pressure till they finished off the chase in this game.
"I've been talking about Yashasvi Jaiswal every match and very happy the way he has matured enough at this very young age. It's like he has played around 100 T20 internationals. Very happy for him. We do assume 99% that Trent Boult will pick a wicket in the first over. The second half of the tournament has been different for us but the last game the pressure has been up there until the last ball where we finished off the game, the pressure was there."
This was the last league game of RR this season and they have won seven and lost 7 out of their 14 games this season.