'I Feel The Scale is Tilted Towards...': Aakash Chopra Makes Bold Prediction Ahead of MI vs SRH Clash
---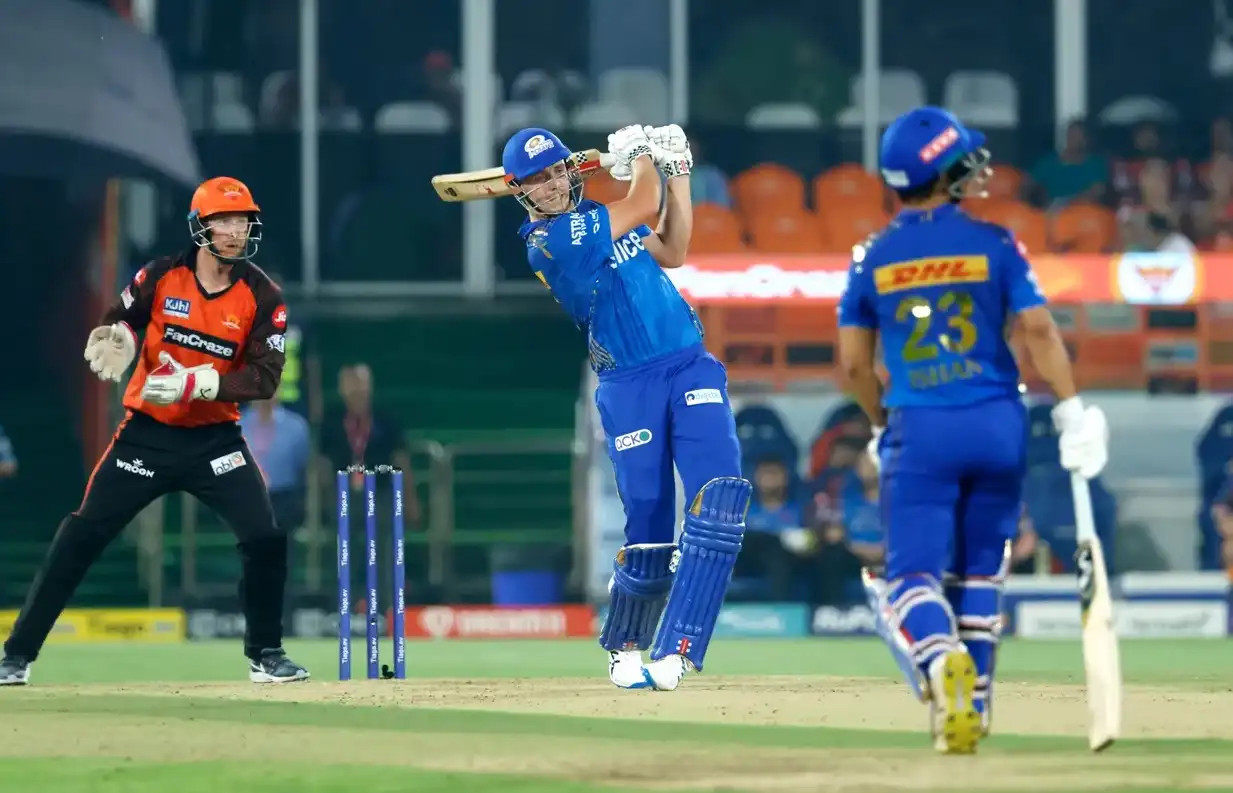 MI to take on SRH at Wankhede [iplt20.com]
In a much-anticipated clash between Mumbai Indians and Sunrisers Hyderabadin the Indian Premier League (IPL) 2023, cricket commentator, Aakash Chopra, has expressed his belief that the five-time IPL champions holdd a distinct advantage.
As the two teams prepare to lock horns at Mumbai's illustrious Wankhede Stadium on Sunday, the outcome of this encounter holds paramount significance for Rohit Sharma and his MI contingent, who are yearning for victory to keep their playoff aspirations alive.
Delving into the upcoming contest in a video posted on his YouTube channel, Chopra emphasized Mumbai Indians' formidable batting prowess on their home turf, which, in his estimation, positions them as the favourites. Reflecting on their recent form, the former Indian opener acknowledged their narrow defeat in the previous encounter against the Lucknow team but underscored the overall strength of their batting unit.
"Mumbai did drop the last match but it was a close game against Lucknow. But other than that, their batting is doing well and they are a beast on this ground, their batting becomes monstrous, so I feel the scale is tilted towards Mumbai," said Chopra.
Anticipating the strategy that Mumbai Indians will employ, Chopra asserted that they would once again place their faith in a batting-heavy combination, seeking a formidable showing from their accomplished batsmen. The seasoned analyst further expounded on the tremendous potential held by the Mumbai-based franchise when their batting contingent fires on all cylinders, remarking that their class and calibre become abundantly clear.
"Once again they are going to go with their batting-heavy unit and hope that their batting fires because when their batting fires, the class is evident," added the erstwhile cricketer.
MI clinched a hard-fought victory over the SRH in the away game by a margin of 14 runs. Now, as they gear up for a crucial showdown at their fortress, Mumbai will be fervently aiming to secure a comprehensive triumph against SRH, strategically intensifying the heat on the RCB who are slated to take on the defending champions later in the day.