Dharamsala Weather Report | Rain & Thunderstorm Predictions for PBKS vs RR?
---
The picturesque stadium of Dharamsala will host its second and last fixture of the Indian Premier League (IPL) 2023 season, as Punjab Kings (PBKS) will host Sanju Samson's Rajasthan Royals (RR) on Friday. However, rain may play a huge part in the upcoming fixture.
As per a leading weather forecast application, there is a 30% chance of rain during the timing of match between Punjab and Rajasthan, i.e. from 7 PM to 9 PM. Meanwhile, there are thunderstorms to occur before and during the toss time.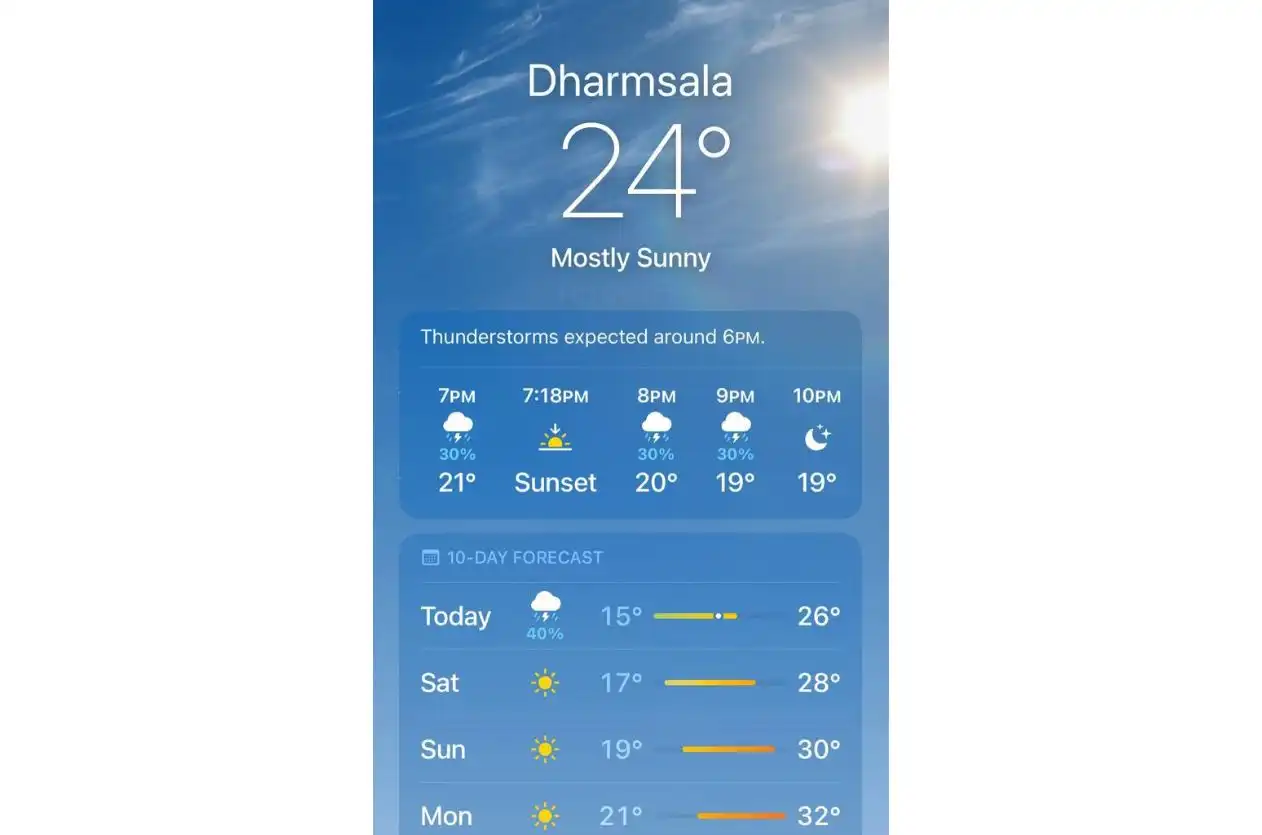 This match holds a lot of weight on it as both PBKS and RR still have an outside chance to get into the playoffs, despite finishing the league stage with 14 points.
The Royals can still make it to the top four if both Mumbai, Kolkata and Bangalore lose their last match and they beat the Kings by 14 runs - after posting 180 runs on the board. Meanwhile, Punjab's chances to qualify are next to impossible.
However, if rain plays a spoilsport in PBKS versus RR, both teams would get evicted from the IPL 2023.