[WATCH] MS Dhoni's Post Gym Session Viral Video Leaves Fans Awestruck
---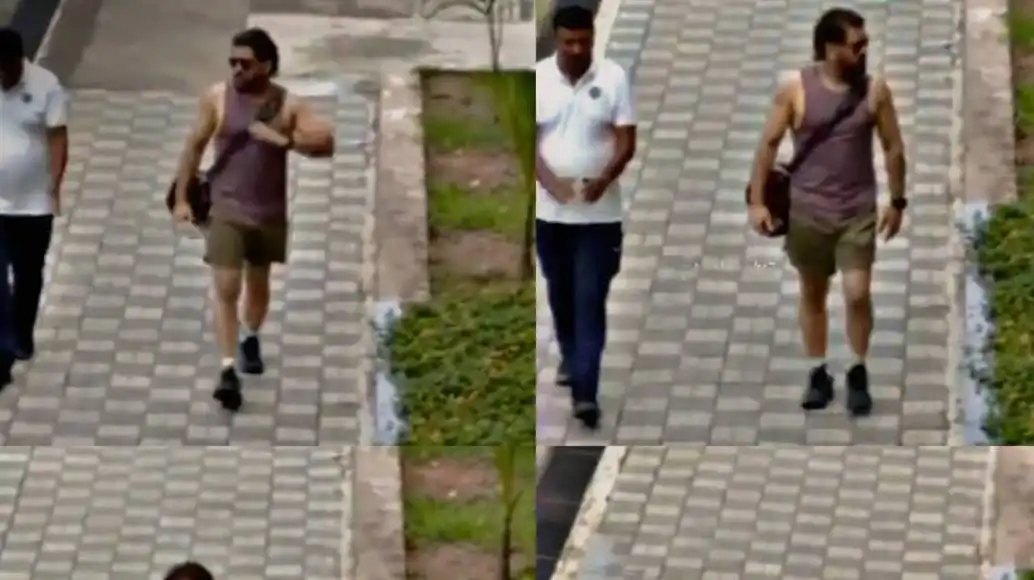 MSD after his gym session [Twitter]

MS Dhoni continues to make his appearance in public places leaving his fans in amusement. The love for the former Indian captain is truly unmatchable in this country. He is one of the biggest public figures in India, having won people's hearts both on and off the field.
Dhoni announced his international retirement back in 2020 and is only active as a player for Chennai Super Kings in the Indian Premier League (IPL). he led CSK to its fifth IPL title in the recently concluded 2023 edition back in May.
Even though Dhoni comes into the action only during the IPL, there are several heartwarming videos of him which have gone viral in social media over the time. There is one such video which is hovering around in several social media platforms at the moment.
In this video, Dhoni was seen walking out after a workout session from his gym. Dhoni recently turned 42 earlier in this month and his fitness looks absolutely remarkable. Following CSK's fifth title winning season, Dhoni underwent a knee surgery and it looks like he is currently under rehabilitation.
Even at this age, Dhoni continues to defy age and leave his fans in awe of his incredible dedication to remain fit. He looked bulky and muscular like never before during his preparations leading up to IPL 2023.
The veteran cricketer is in the twilight of his career and the fans rarely get to see a glimpse of their demigod. After receiving so much love from the fans during IPL 2023, he will definitely try to comeback to his best and be on the field to prepare for another IPL season next year.