Reasons behind Deandra Dottin's shock retirement must be fully addressed
---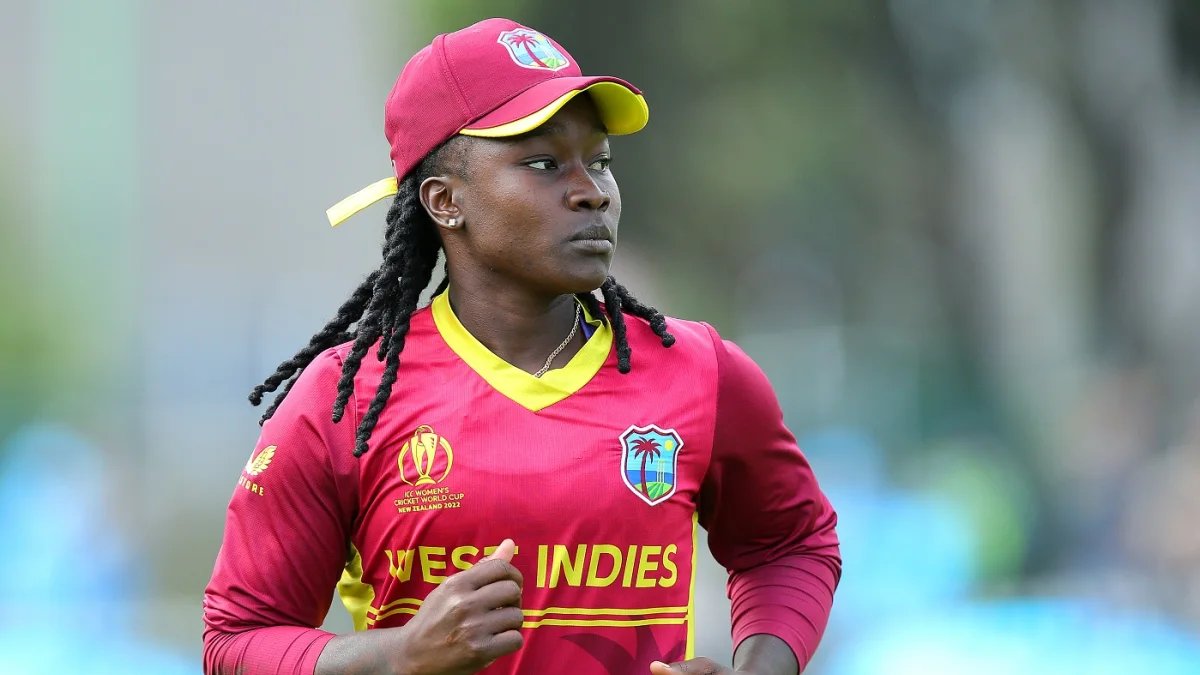 "There are things known, there are things unknown and in between, are The Doors."
Not some craftsman making rare woodwork; but a quote by Jim Morrison. Rare are those occasions and perhaps funny too where there's a parallel between Cricket and Psychedelic rock.
Because what happened a few hours back, it seems that's where things are; between the known and the unknown. Strangely, there's no Door that can be opened so as to point to a definite answer as to why Deandra Dottin retired.
A trailblazer. A firestarter. Titled the world boss since the tag of Universe boss, however self-created, befits Chris Gayle, her West Indies contemporary. A genuine all rounder, who kept fighting back despite being sidelined by injuries one too many; she is, all this and more.
Yet, at 31, an age where most cricketers nowadays debut given just how challenging it has become to break into the sport, one of women's cricket's greatest has called time on a glowing career.
And in so doing, Deandra Dottin has pointed to a can of worms that perhaps must be opened for only then we shall realize the exactness of the problem that led to her shock retirement.
The team culture and the general attitude in the side aren't helping her cause one bit and making it difficult for her to compete with the level of excellence she desires.
This is Deandra Dottin's statement.
It's not a wild claim. It's not a preposterous hunch. Why would it be?
Which mad bug would have bitten one of Caribbean Cricket's most committed daughters to have said such a thing?
It's what Dottin stated yesterday in her retirement address, where she went to the extent of saying- not alluding- that she has no regrets about her decision.
We as fans are shocked and why wouldn't we be? After all, Dottin's retirement brings curtains to a career that's dazzled from the word go and was dazzling until very recently.
She is the most experienced among Windies women, her career laden with 124 Twenty20 and 143 ODI internationals.
There's more to her mind-boggling feats such as becoming the first woman ever to hit a T20 international century as well as becoming the fastest ever to do so.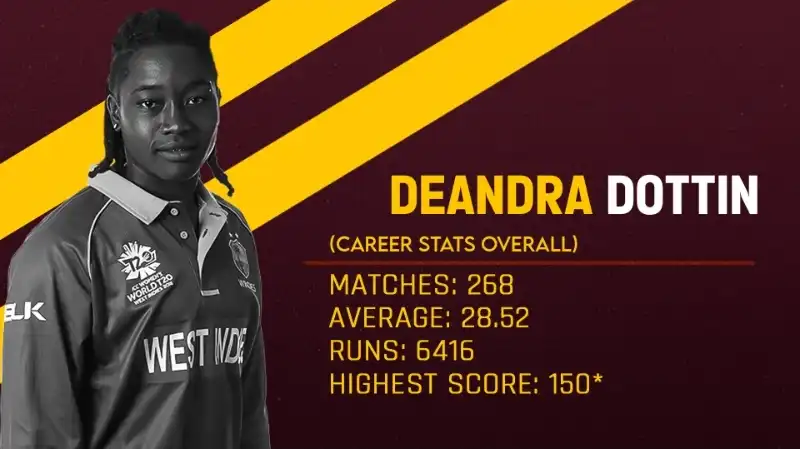 Deandra Dottin's international career thus far

But what will not attract plaudits or wide-eyed praises is just how convoluted, at times, seems the West Indies cricket culture for Dottin's not the first career that hit a snag beyond which it all seemed irreparable.
Can she be convinced by the big daddies running the Windies cricket to come back- we don't know?
It's sad.
But sadder, however, will be that situation where she'll not even entertain the desire to do so, if that were to be a reality.
While I'm no cricket expert or a soothsayer as is the prevalent trend nowadays where expert opinion also flows from wagging tongues in air conditioned rooms that have no prior experience of playing the sport but all the wisdom to give whilst wearing yellow jackets and blindingly white shoes, I do reckon that it's time the West Indies caught the bull by its horns.
Maybe the way they've been running the sport- doing more harm than good to their own talents- has to be addressed.
---
Maybe they've got to look at themselves in the mirror and ask any or all of the following questions:
1) How did we allow a career like Daren Sammy's to slip away under the radar, which is when he won us two World T20 titles?
2) How is it that Cricket governance became so poorly administered in the Caribbean that Russell, Gayle, Narine, Pollard became franchise legends in the end when they had all the makings to be all modern greats in international cricket?
3) Where does the money to develop Cricket in the islands flow from and what exactly happens to it?
4) When are we going to finally establish infrastructure and facilities that can shape today's talent for tomorrow's challenges instead of feeling betrayed by the sight of losing our talent to mindless T20, even T10 leagues around the world?
5) Why have we, despite all these years of playing cricket, not yet reached a stage where we can afford a coach like Mickey Arthur or Rahul Dravid?
6) Finally, what good is being achieved to see a titan of the sport like Lara offering his expertise to an IPL outfit when all of that wisdom could be, should ideally have been utilised to harness our own boys and girls?
7) Why can't we find more like Vernon A. Springer in the Caribbean to offer their expertise in important meetings about developing the sport on equal terms for both men and women's cricket? Furthermore, why are not pushing a Vernon Springer, among the truth-tellers of Caribbean cricket, to reach the same level of exposure that Ian Bishop has today from which to commentate problems that exist in the West Indies and explore suitable solutions?