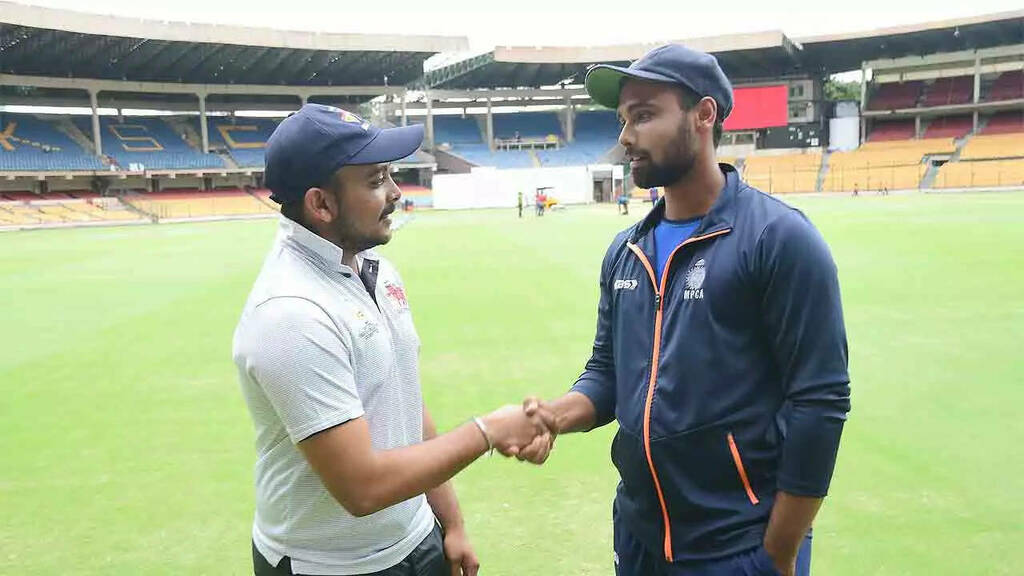 Ranji Trophy Final | Final not about 'Amol Muzumdar vs Chandrakant Pandit' insists Mumbai head coach
Ahead of Mumbai's Ranji Trophy final against Madhya Pradesh, team head coach Amol Muzumdar has insisted that the focus of the game is not 'Amol Muzumdar vs Chandrakant Pandit' like many say it to be.
The spotlight has been on the two team's coaches, who also happen to be long-time friends and team-mates. While prior to this stint, Amol Muzumdar has had stints with Netherlands cricket, South Africa cricket and IPL outfit Rajasthan Royals, his counterpart Chandrakant Pandit has had a successful coaching stint leading Mumbai and Vidarbha to titles in the past.
"It's all about the players; of course, every team has its own engine room, but at the same time the main focus has to be the players. He [Pandit] is a proven customer. This is my first season [as coach]; his must be the umpteenth season. I wouldn't like to compare. He has been there, done that," Amol Muzumdar stated to the press on the eve of the match.
Amol Muzumdar also looked slightly pleased with the team's performance in red-ball cricket, but the job isn't done yet with the team gearing up for the 42nd title. The coach revealed that all that was asked from him when he took up the job was to get the team back to winning ways in the longest format of the game.
"When I took up this job, all the entire association asked about was getting back in red-ball cricket," he said.
"That was our main focus. Coming so far, we've slightly tried to achieve that. Credit to the boys, they're on track. Red-ball cricket was a concern for everyone from Mumbai. Looking at the last five-six years, even you guys [journalists] must have thought so," he further added.
He went on to add that with the performance put by the boys; he is certain that they all are talented enough to service the association for a long time.
"But the guys have done splendidly well. The focus was on how to get gen-next hooked on to deliver in Ranji Trophy. With this kind of performance, we're pushing towards it. I am certain these guys would serve Mumbai for a long time."