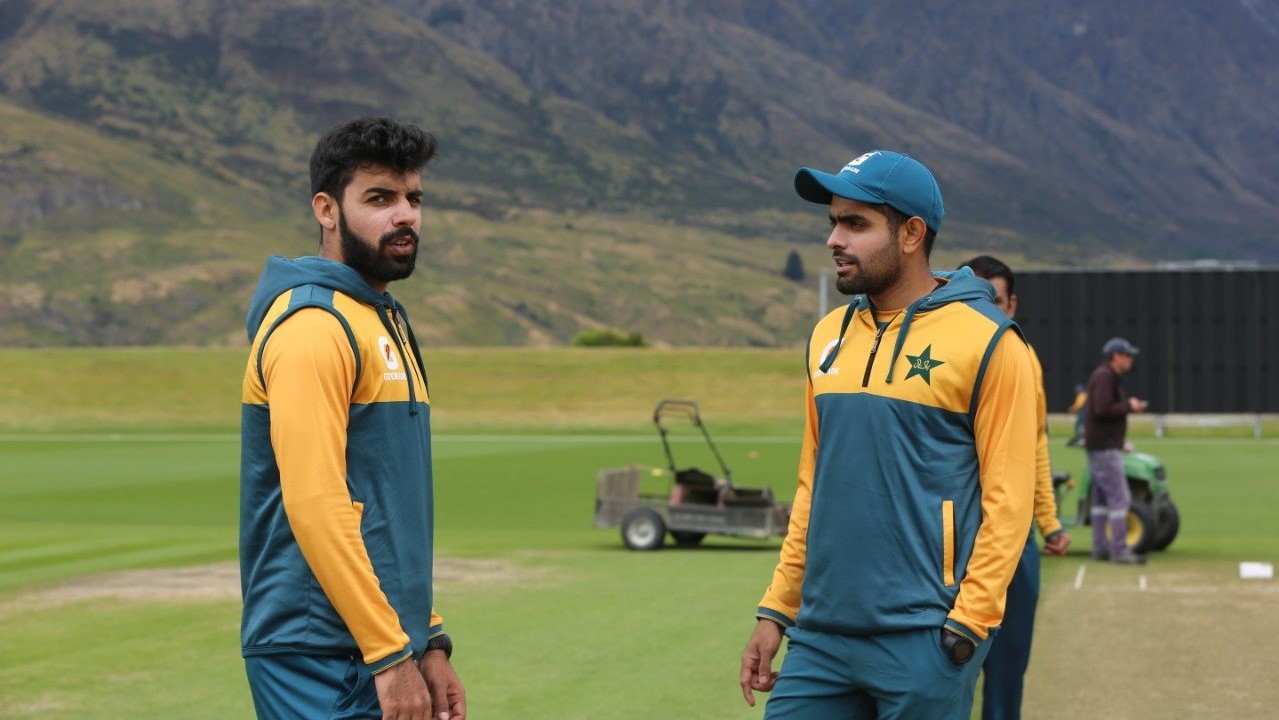 NZ vs PAK: Babar Azam ruled out of T20 series; Shadab Khan doubtful for 1st T20
Pakistan skipper Babar Azam has been ruled out of the T20 series against New Zealand starting December 18 in a fresh setback to the already batting squad on the tour of New Zealand. Azam was struck on his right hand during a practice session on Sunday, December 13 and the subsequent X-Ray showed a fracture in his right thumb, ruling him out from the T20 series, the Pakistan Cricket Board said in its release. As a result of the fracture, Azam will be away from notes for a period of 12 days and the doctors will be monitoring his recovery before taking a decision on his participation in the Test series that will start on December 26 following the T20 series, PCB added.
Coach Misbah-ul-Haq said that Babar Azam's qualities as a batsman will be missed in the T20 series but at the same time it opens windows of opportunity for other promising youngsters in the touring group to make names for themselves.
"Injuries are part and parcel of professional sport and while it is hugely disappointing to lose a player of Babar Azam's calibre for the T20Is, this opens up opportunities for the other highly talented and exciting players to step-up, understand their responsibilities and try to prove that the Pakistan side is a complete package. I have spoken with Babar and he is sad to miss the T20I series as he was fully focused and keenly looking forward to the T20Is. We have a long season of cricket ahead and we now hope that he regains complete fitness as early as possible so that he can return to competitive cricket," Misbah said in the PCB release.
Babar Azam is not the only injury concerns for the tourist in New Zealand as the opener Imam-ul-Haq too has injured his left hand in a throwdown session and will be out of action for 12 days and like in the case of Babar Azam, doctors will monitor his progress before taking a decision on his availability for the Test series.
Along with these two batsmen, Vice-captain of the Pakistan T20 team, Shadab Khan, has faced niggles in his groin and may miss out of the first T20 match. However, a decision will be taken on him just in the event of the match.
"The medical team is monitoring Shadab Khan's groin niggle and we remain optimistic that he will be available for the T20Is, but we will neither risk him nor the team's chances if we think he needs a few more days to be back to his complete fitness," Misbah said on Shadab Khan's injury.
New Zealand have selected a very formidable squad to take on the touring Pakistan side and the absence of Babar Azam will hurt the tourists' chances going into the three-match series.
Powered by Froala Editor