Former Pak PM Imran Khan confident of Rawalpindi Test going ahead
---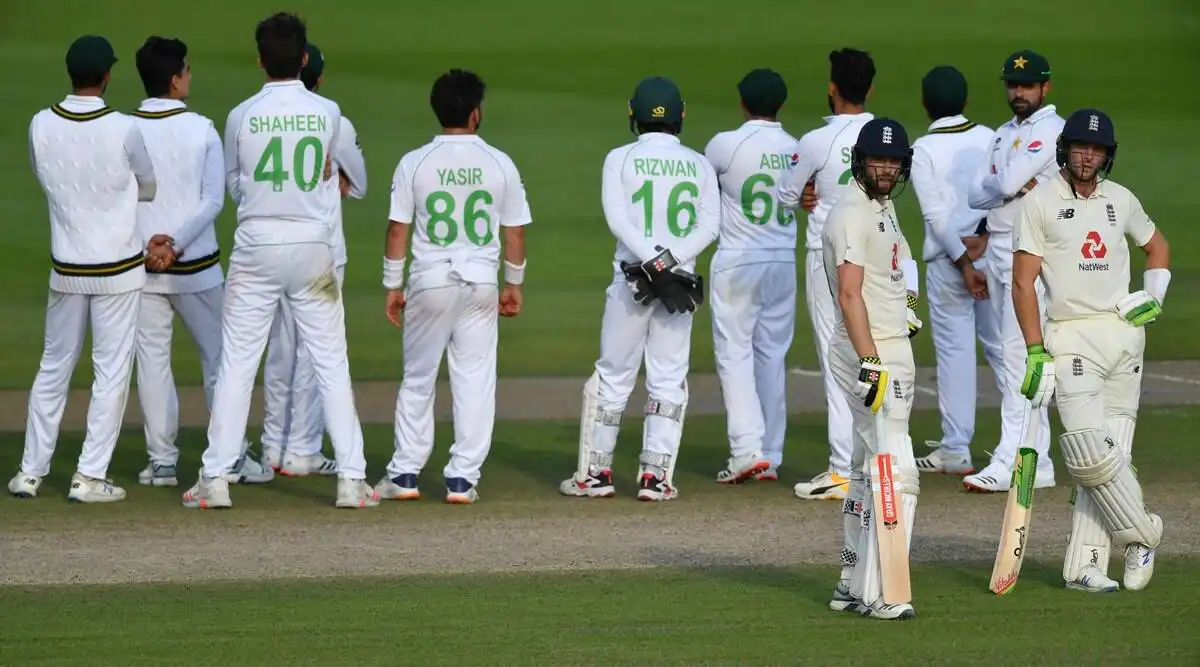 England vs Pakistan (Source: Twitter)
Pakistan's former World Cup winning captain and Prime Minister Imran Khan has expressed his affirmation over first Test between Pakistan and England happening in Rawalpindi without any disturbance. Khan's political party PTI are slated to hold a day long protest against the current government in that very city.
Further, he has given the commitment to Christian Turner (British High Commissioner) and Ramiz Raja (Pakistan Cricket Board Chairman) after both of them held a meeting with him at his residence.
The duo were apparently concerned about the security of the players while mentioning the significance of Three Lions' historic tour to the Green Nation.
However, Imran was quite sure that the match will not face any hurdles as his party members will make sure to not cause any threat for the scheduled encounter. His response came after the meeting where he was specifically told about the security threat related to the series.
England are scheduled to play three Tests that begin on 1st December with first one in Rawalpindi, second in Multan from 9th and third in Karachi from 17th December. Previously, both the teams were involved in a seven-match T20I series that England clinched 4-3.
---
Also Read: England's Rehan Ahmed receives Pakistan tour call-up