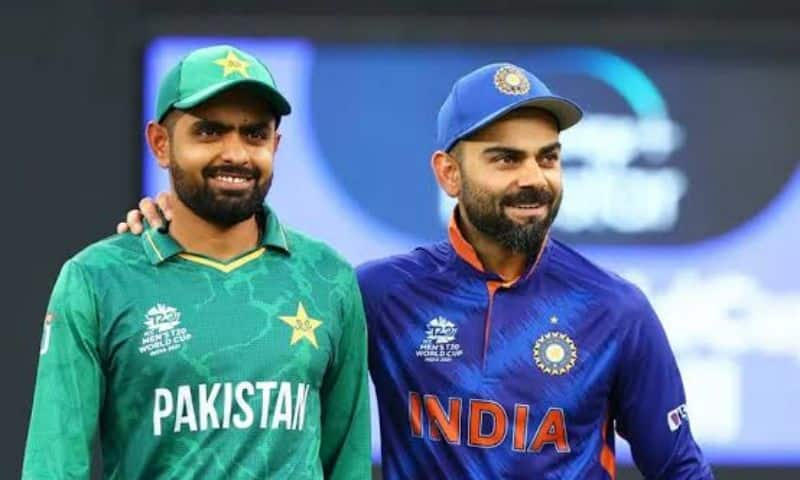 Babar Azam surpasses Virat Kohli's record as the top T20I batter for the longest period
Pakistan captain Babar Azam has achieved another unique feat due to his consistent performances in international cricket.
In the latest MRF Tyres ICC T20 batting rankings, Babar maintained his pole position with 818 points. Furthermore, he has surpassed Virat Kohli's record of staying at the number one position for 1013 days. The third on this list is Kevin Peitersen, with 729 days.
Most days spent as a number one T20I batter:
Babar Azam — 1030* days
Virat Kohli — 1013 days
Kevin Pietersen — 729 days
Babar is the number one batter in the ODIs as well, while he marks his presence in the fourth spot in the Test rankings.
Meanwhile, Ishan Kishan dropped one spot to seventh in the coveted list.
Harry Tector, who emerged as the best batter for the Ireland team in the recent T20I series against India, jumped 55 places to rank 66th. On the other hand, Deepak Hooda jumped 414 positions to the 104th spot.
In the Test rankings, Joe Root retained his top spot following terrific performances in the three-match series against New Zealand. Kiwi batter Daryl Mitchell rose four places to 12th, which is also his career-best ranking.
Shakib Al Hasan dropped to third in the all-rounders ranking after an average outing against the Caribbean team in the final Test match. Ravichandran Ashwin replaced him in the second position.
Talented West Indies player Kyle Mayers has jumped to the eighth spot in the all-rounder's ranking due to his consistent contribution in both departments.
Number one T20I bowler Josh Hazlewood rose two places to mark his presence in the fifth spot of the ODI rankings.