Aleem Dar 'retires' from Elite Panel of ICC Umpires after Record Run
---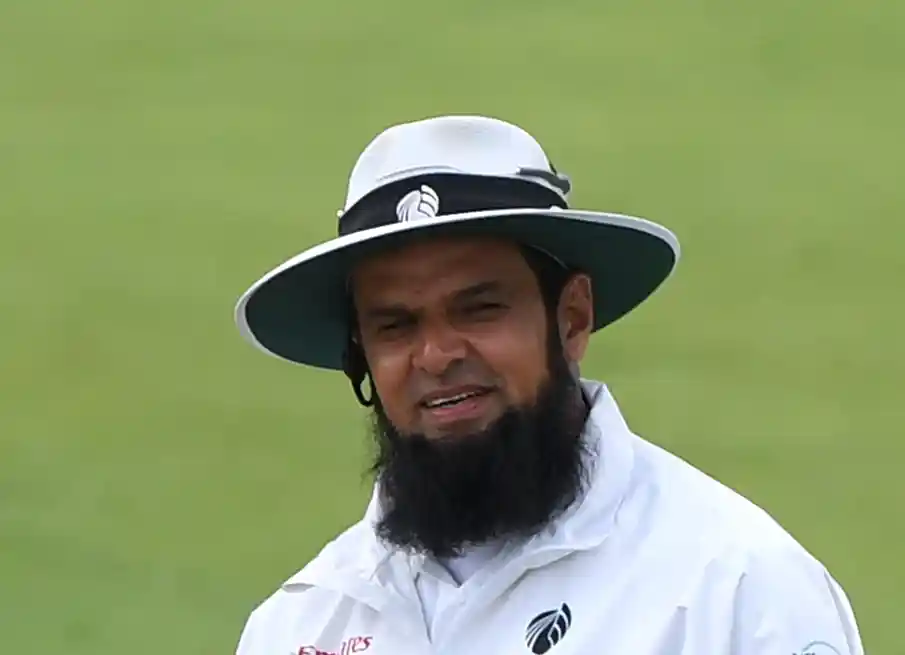 Aleem Dar officiated in a record 144 Tests (Twitter)
Pakistan's Aleem Dar has announced his umpiring retirement from international cricket. The 54-year-old officiated in a record 440 international matches between the years 2000 and 2023.
His international tally includes a world record Test haul of 144 matches. In limited-overs games, he stood in 222 ODIs and 69 T20Is in men's cricket, along with five more T20I matches in the women's game.
The Test match between England and hosts New Zealand at Mount Maunganui last month marked his final outing as international umpire. Since then, the former cricketer has been officiating in PSL 2023 matches in Pakistan.

Congratulations Aleem Dar on a successful career as an elite panelist. He was the first Pakistani to become a member of the ICC Elite Panel of Umpires in 2004.
Dar steps down while ICC makes new additions
Aleem Dar made his international debut in 2000 and became a member of ICC's International Panel of Umpires two years later. In April 2004, he created history by becoming the first umpire from Pakistan to become a part of the Elite Panel of the global cricketing body.
Widely regarded as one of the best in the business, the fan-favourite proved his mettle in several World Cup matches, including the 2011 event in India where all DRS appeals made against him were struck down.
ICC CEO Geoff Allardice praised Dar's contribution towards the game and wished him luck for his future endeavours. He said:
"Aleem's contribution to international cricket and to the ICC has been truly remarkable. Consistently elite performances over such a long period saw him enjoy enormous respect across all involved in international cricket. I wish Aleem all the best for the future and I am sure his involvement in the game will continue for many years to come."
Notably, his exit from the Elite Panel made way for a couple of new additions to the board.
Pakistan's own Ahsan Raza found a spot on the panel, along with South Africa-based Adrian Holdstock.The number of umpires in the panel has now risen to 12 from 11 and the new selections were headed by ICC General Manager Wasim Khan.