World Cup 2023, Match 8 | Impact Performer - Mohammad Rizwan Exemplifies Composure Against Sri Lanka
---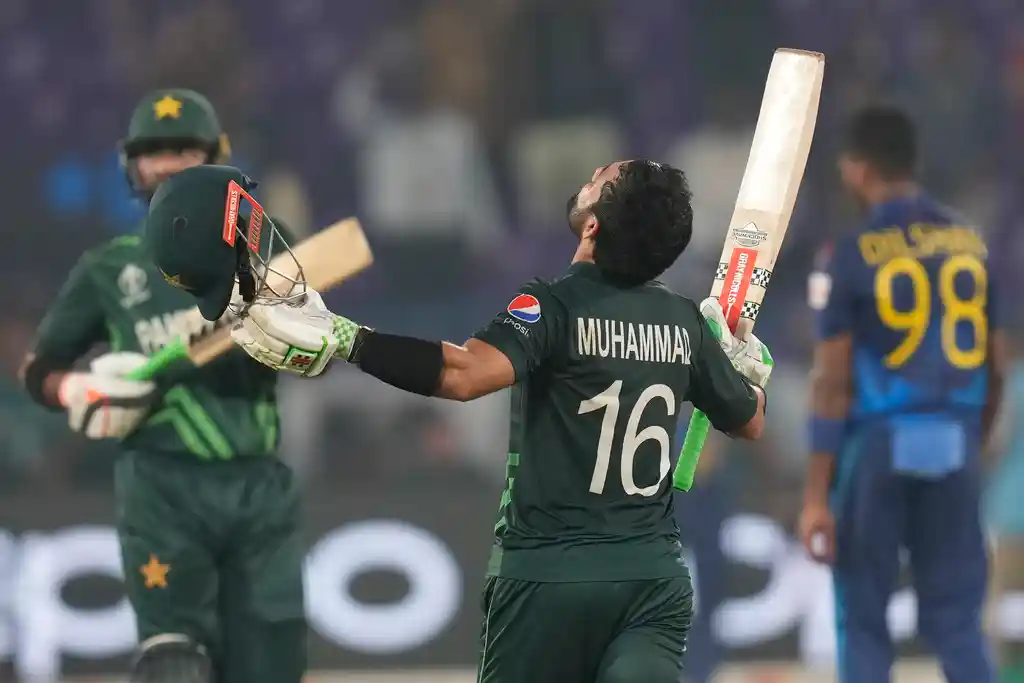 Mohhammad Rizwan played a match winning knock against Sri Lanka (Source: AP Photos)
Imagine a nail-biting cricket match where Pakistan managed to pull off an incredible win against Sri Lanka. They had to chase down a massive 345 runs, and they did it with just 6 wickets to spare. But the real stars of the show were Mohammad Rizwan and Abdullah Shafique. These two players teamed up for an outstanding partnership, scoring a whopping 176 runs together. This partnership turned the game around.
At the start, things didn't look good for Pakistan. They lost two of their best batsmen, Imam and Babar, early in the game, and the score was just 37-2. But then, Rizwan and Shafique stepped up big time. Rizwan was the hero, ending the match with an unbeaten score of 131 runs. His incredible performance led Pakistan to their second straight win in the tournament.
For More Such Reads fromOneCricket, Click Here.
This match wasn't just about great batting; it was about handling immense pressure in a high-scoring chase. Rizwan and Shafique's outstanding teamwork and determination made it a match to remember for all cricket fans.
The Art of Scoring: Analyzing Rizwan's Shot Selection and Runs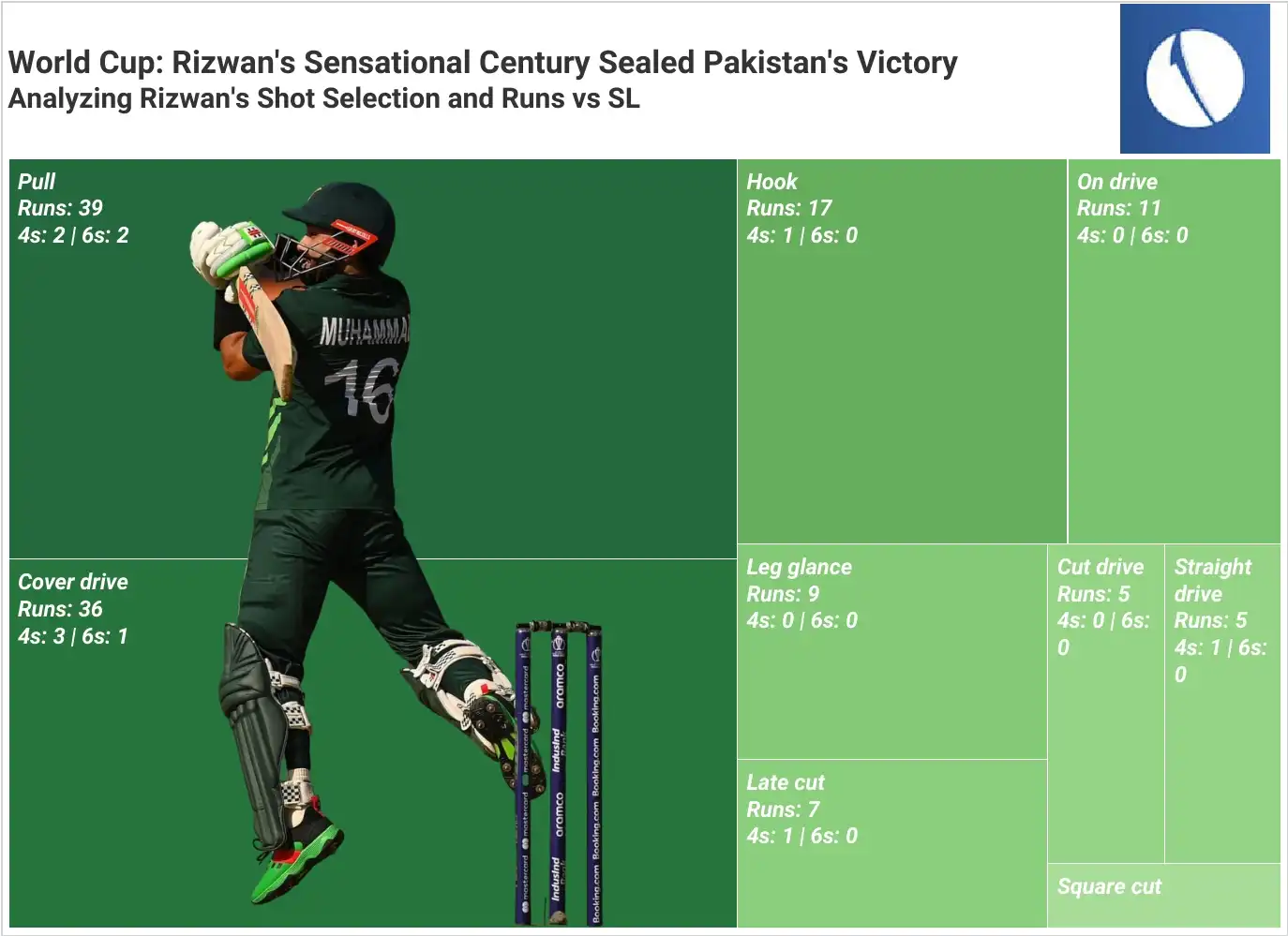 Shots-wise Runs Scored by Rizwan against Sri Lanka
In the world of cricket, numbers can tell us some incredible stories. Let's take a closer look at Mohammad Rizwan's performance with different shots. It's like piecing together a thrilling puzzle. Leg Glance: He played this shot 9 times, and while it didn't result in any boundaries (4s or 6s), it still added 9 runs to the scoreboard.
Hook and Pull: These were his power shots. With the "Hook," he hit one boundary, worth 4 runs, and scored 17 runs in total. For the "Pull," he went even further, hitting two boundaries and taking 39 runs. On Drive: Rizwan used this shot 11 times to collect runs, although he didn't manage to send the ball to the boundary rope.
Straight Drive: Here, he hit one boundary, scoring 5 runs in total. Cover Drive: A favorite shot, Rizwan played the "Cover Drive" three times for a total of 36 runs. That's some classy batting right there! Cut Drive and Square Cut: While these shots didn't yield any boundaries, they still added 7 runs for the "Late Cut" and 2 runs for the "Square Cut."
In total, Rizwan's skillful shots added up to an impressive 131 runs, with eight boundaries (4s) and three maximums (6s). It's like a thrilling adventure where each shot had its own role in contributing to Pakistan's success. Rizwan's precision and determination shine through in these numbers, making his performance one to remember in the cricketing world.
Conclusion
As Mohammad Rizwan gears up for the upcoming World Cup matches, he should focus on maintaining his balanced approach. Building on his recent outstanding performance, he should blend aggression and composure, stay mentally resilient, and work closely with his teammates during crucial moments.
Rizwan's consistency has been a game-changer, and he should use his achievements as motivation for the team's success. With his skill, determination, and adaptability, he has the potential to lead Pakistan to victory in the upcoming tournament, and the world awaits his next cricketing spectacle.