OneCricket's Test Team of 2022: Who gets the nod?
---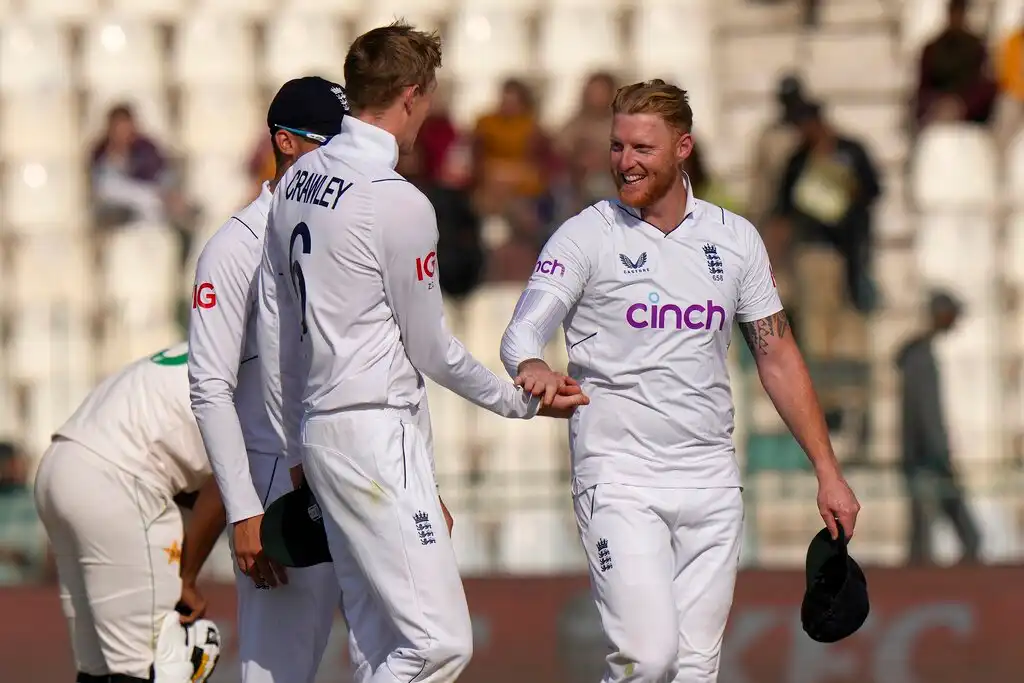 Stokes led England to 3-0 win in Pakistan [Source: Associated Press]

Right then, the New Year has arrived and we have left behind a phenomenal year of Test cricket. From Virat Kohli stepping down of Test captaincy, to Baz McCullum and Stokes re-inventing the longest format of the game, we have seen it all.
We have also seen some terrific performances (with both bat&ball), and after a lot of discussion, arguments, and research, the OneCricket team has come up with its Test Team of the Year 2022.
Openers: Abdullah Shafique and Usman Khawaja
There were three main contenders for the opening slot and we have gone with Abdullah Shafique and Usman Khawaja. There was a third name circulating around - Kraigg Brathwaite but you can only select two openers.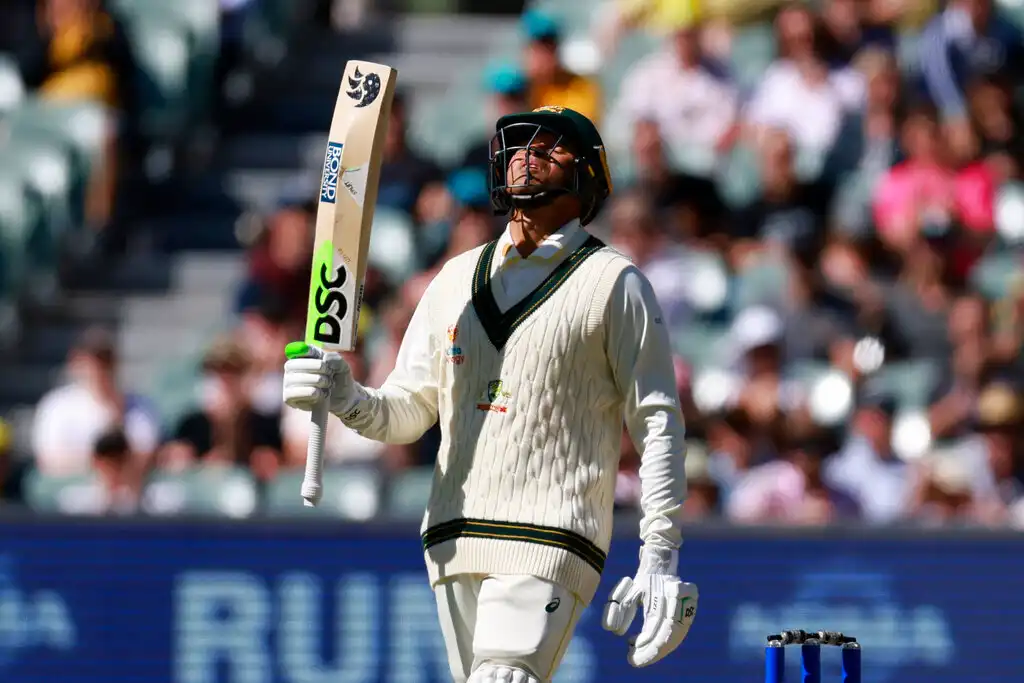 Khawaja was brilliant for the Aussies [Source: Associated Press]

Khawaja was an easy pick. He automatically picked himself for that slot. Had a terrific year not only in Australia but in Pakistan as well. The southpaw slammed 1080 runs in 11 matches, at a staggering average of 67.50. He also slammed 4 centuries and it was a re-incarnation of Khwaja in 2022.
Now there was a bit of debate going around between Shafique and Brathwaite but the Pakistan opener edges his counterpart here. Surely a lot of argument can be made that he scored his runs in dead pitches of Pakistan but you can't deny the talent that the right-handed batter has. He showed his batting prowess in that Sri Lanka tour, wherein chasing 342, Shafique remained unbeaten on 160 and steered his side home.
Number 3: Marnus Labuschagne
What a phenomenal year Labuschagne has had for the Aussies. He became the numero uno in Test rankings and was arguably the backbone of their batting lineup. Often Labuschagne used to come in to bat with Warner back in the hut and he eased into his anchor role perfectly.
Labuschagne not only proved his worth in Australian pitches but also on the turning tracks in Sri Lanka, scoring a majestic 104. In 2022, the Number one ranked Test batter has amassed 957 runs in 11 matches, with 4 centuries to his name.
Middle order batters: Babar Azam, Jonny Bairstow, Ben Stokes and Rishabh Pant
Babar Azam: Picking Babar Azam was the easiest decision of the OneCricket panel. The Pakistan skipper had his best year in the longest format, slamming 1184 runs, in 9 matches, at an average of 69.64. Again, most of his runs haven't come in winning cause but we have to keep in mind that he is taking responsibility of a weak Pakistan batting lineup (at-least in Tests).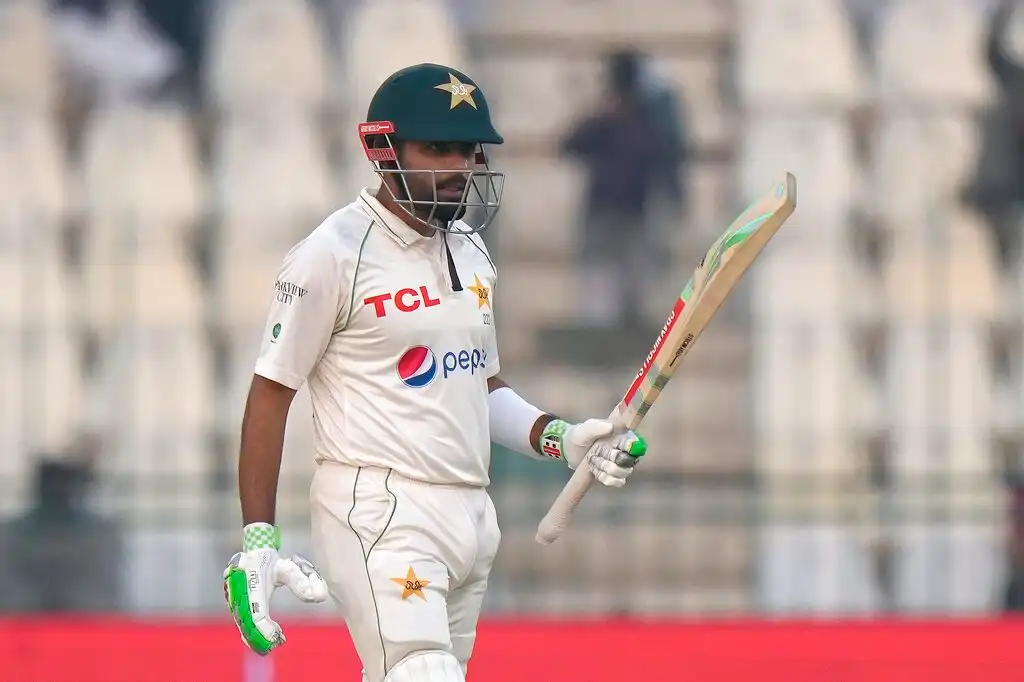 Babar was the leading run scorer for Pakistan in 2022 [Source: Associated Press]

Jonny Bairstow: With Babar at number 4, the next option is also relatively easy to pick. You can talk about Joe Root, Ben Stokes, James Anderson, but one player who benefited the most with the arrival of Brendon McCullum is Jonny Bairstow. It was as if Bairstow was given the license to go hammer and tongs. He was playing T20 cricket in Test cricket and that's his natural game style.
His 2022 was halted by an injury but before that, he had already scored 1061 runs in 10 matches, with an astonishing 6 hundreds to his name. Moreover he won countless games for England with his willow.
Ben Stokes: We needed an all-rounder at number 6 and just don't look beyond Ben Stokes. Moreover he is also the captain of this Test team. England were playing a dull brand of cricket in Test format until Stokes joined hands with McCullum and 'Bazball' changed the face of Test cricket.
It is widely regarded that Test cricket is dying but the Stokes and England have brought a ray of hope with their aggressive brand of cricket. Apart from his captaincy skills, Stokesy has scored 870 runs, at an average of 36.25, and has also chipped in with 26 wickets.
Rishabh Pant: Was there even a competition for the wicket-keeping position? Rishabh Pant owns this spot. He has been India's best Test batter in 2022 by a country mile and countinues to amaze us with his skillset. Often he has scored runs in difficult conditions (Cape Town, and Edgbaston) and has honed his skill as India's number one choice wicket-keeper.
Batting mostly at number 6, Pant has scored 680 runs in 7 matches, with 2 outstanding centuries under his belt.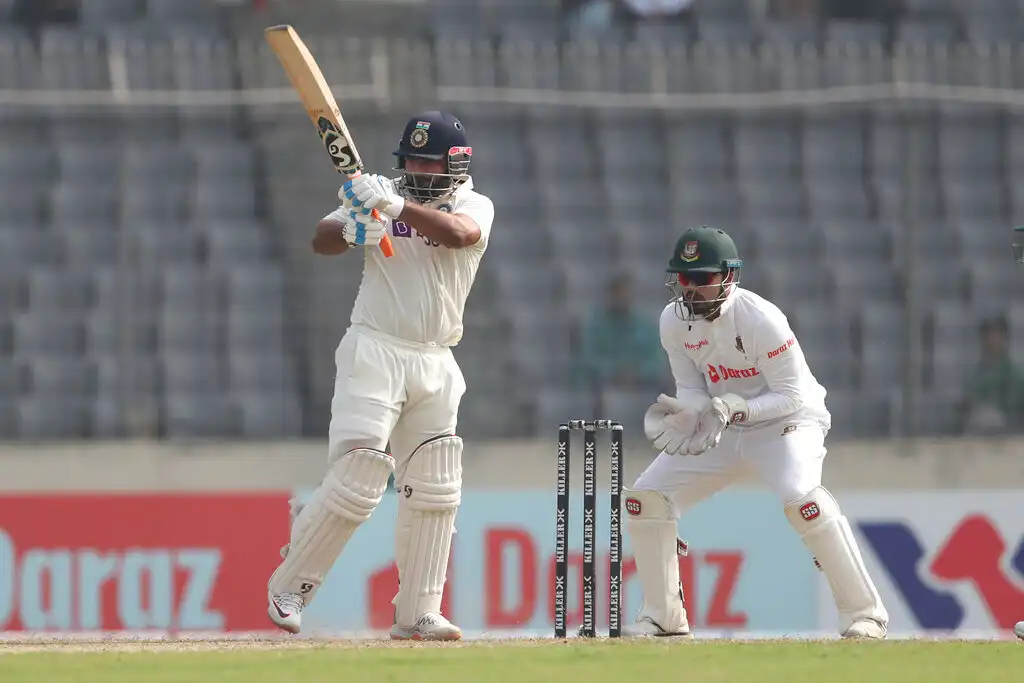 Pant has 2 Test centuries in 2022 [Associated Press]
Lone spinner - Jack Leach
This was Jack Leach 2.0 in 2022. With Stokes taking charge of the England Test setup, he put a hand on Leach's shoulder and showed his faith in the wily spinner. And since then, Leach has not looked back.
He generally plays in England conditions which doesn't suit the spinners but the left-armer showed his class in Pakistan and took important wickets. Leach finished 2022 with 46 wickets in 14 matches and turned out to be a match-winner for his side.
Pacers: Marco Jansen, Kagiso Rabada, James Anderson
Marco Jansen: You can't have a Test XI without Pat Cummins, can you? But we looked at the stats and found an underrated bowler in Marco Jansen. Surely the sample size is small but Jansen has proven his class in the limited games he has played.
The tall left-arm seamer will provide a different variety to this side. He has scalped 36 wickets in 8 matches, with an average of just 19.02.
Kagiso Rabada: Joining Jansen is his South African teammate, Rabada. By his standards, this was his moderate year in white-ball cricket but Rabada came into his own in the Test format.
Unlike some other teams, South African batting has been fragile and this means Rabada and co. have very less runs to defend. He has picked up a whopping 47 wickets in 9 Test matches, at an average of 22.25.
James Anderson: Good old Jimmy Anderson has aged like a fine wine. He has done phenomenally well for England in England but people had their own doubts when Anderson toured Pakistan recently.
On flat wickets, he showed his bowling supremacy and Pakistan had no answer for it. The experienced pacer bagged 36 wickets in 9 Test matches, with an average of just 19.80.
---
Also Read: OneCricket's T20I team of 2022: Who make the cut?