Mumbai Indians Hold Edge Over Chennai Super Kings in Head to Head List
---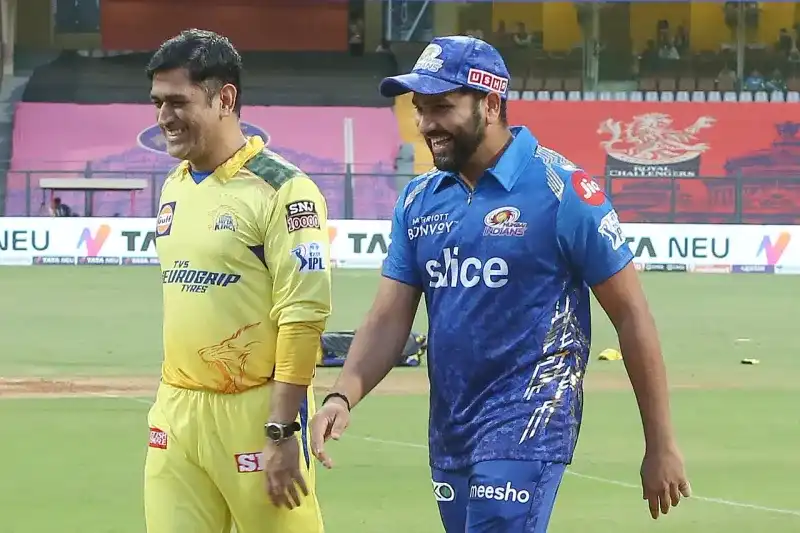 MI and CSK have played 34 matches against each other [iplt20.com]

In what promises to be an enthralling encounter, the Indian Premier League (IPL) arch-rivals Mumbai Indians (MI) and Chennai Super Kings (CSK) will battle it out at the iconic Wankhede Stadium on Saturday, April 8, in Match 12 of the ongoing IPL 2023 season.
As two of the most successful and popular franchises in the IPL, MI and CSK have a storied history of fierce competition that has produced some of the tournament's most exciting and memorable moments. From heart-stopping finishes to spectacular performances by some of the world's top players, the MI vs CSK rivalry is one that cricket fans around the world eagerly anticipate.

His batsmen Vs our bowlers! 💥 The battle of the vaathis is here. 💪🏻 #AyyapanumKoshiyum #WhistlePodu 🦁💛
MI vs CSK Head-to-Head Record
According to the head-to-head record, MI has emerged victorious in 20 of the 34 games played against CSK, with the Men in Yellow having won 14 games. In the last five IPL matches, MI has won three games while CSK has emerged victorious twice.
MI vs CSK Head-to-Head Record at the Wankhede Stadium
The Wankhede Stadium in Mumbai, known for its raucous atmosphere, will host the MI vs CSK showdown. The head-to-head record between the two teams at this venue is in favor of MI, with the Mumbai-based team having won seven out of the ten games played at Wankhede.
MI's impressive 70% win record against CSK at the Wankhede Stadium makes gives them an edge in the upcoming match. The match is expected to be a closely fought contest, with both teams having some of the world's most talented players.
MI vs CSK Head-to-Head Record: Most Runs
In terms of individual performances, MI's captain, Rohit Sharma, has scored the most runs against CSK from the current squad, with 711 runs in 26 matches at an average of 29.62 and a strike-rate of 128.33. Meanwhile, CSK's skipper, MS Dhoni, has amassed 710 runs in 31 games against MI at an average of 37.36 and a strike-rate of 136.01.
MI vs CSK Head-to-Head Record: Most Wickets
In the bowling department, MI's Piyush Chawla has taken the most wickets against CSK from the current squad, with 21 wickets in 22 matches at an economy rate of 8.43. For CSK, Ravindra Jadeja has been the most successful bowler against MI from the current side, having taken 18 wickets in 32 matches at an economy rate of 8.85.
The MI vs CSK clash promises to be a thrilling encounter that will keep cricket fans on the edge of their seats. With both teams having a lot to play for, the match is sure to provide a fascinating insight into the skills and strategies of two of the IPL's most formidable opponents.