England can summon the spirits of 1961 and 2000 to push for a win in Pakistan
---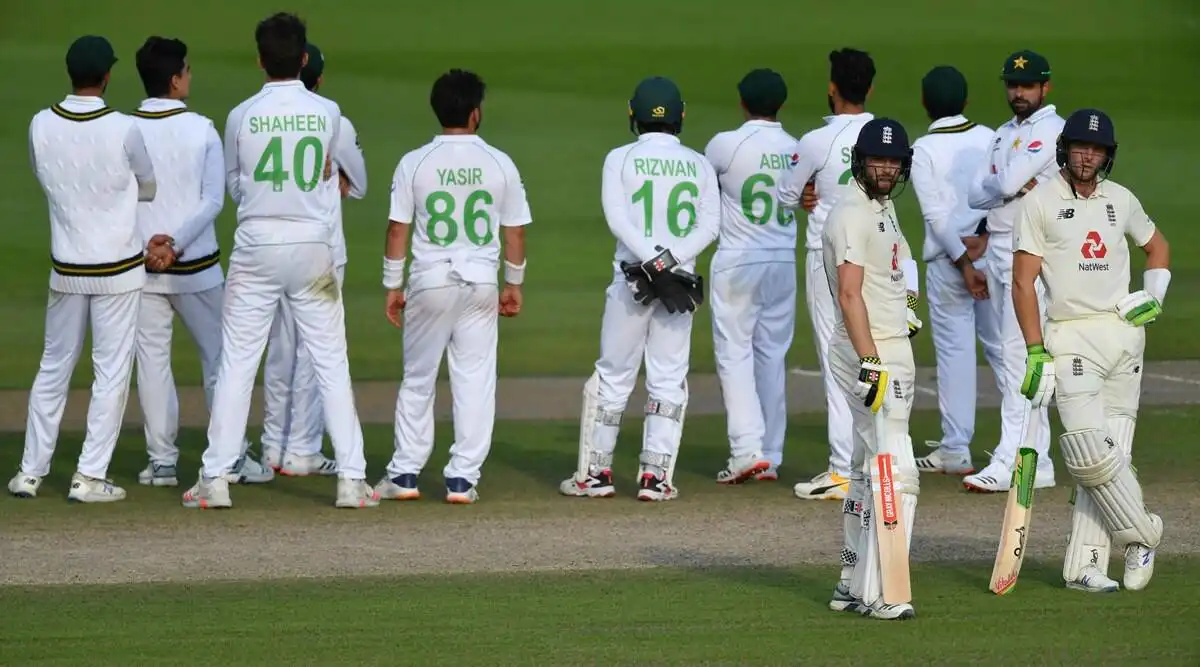 England will look to win a Test series in Pakistan after a wait of 22 years (Source: Twitter)

The change in England's focus from white to red ball is rich with intrigue and opportunity as they look for what would be their third only Test match win in Pakistan.
After a stellar start with six wins out of seven on familiar home ground, this is the first time the England Test team will have played on foreign shores under the stewardship of Brendan McCullum and Ben Stokes.
There are no easy tours, but Pakistan is probably one of the toughest. Wins there for England have been hard fought and rare, the only two to date coming nearly forty years apart.
There have been none since the first year of this century, when Nasser's Hussein's men just about saw their way to a win in the darkness of Karachi, inflicting Pakistan's first ever defeat at what had been an impregnable home fortress. For 34 Karachi Tests they had held firm, winning exactly half and avoiding defeat in the rest.
Eight wickets for the 'wheely bin' left arm spin of Ashley Giles had teed up Graham Thorpe to lead the successful run chase on the fifteenth and final day of the 2000 series. The previous fourteen days had been attritional grinds yielding draws in Lahore and Faisalabad.
Thirty-nine years before in Lahore, Ken Barrington and Mike Smith had kept Ted Dexter's England in sight of Pakistan's first innings score whilst David Allen's off breaks and Bob Barber's leg breaks and googlies inflicted irreparable damage on the hosts to set up a five - wicket win.
Those two wins in Pakistan highlight one of the biggest challenges for today's England. In 1961, Bob Barber was a big-turning if somewhat erratic leg spinning allrounder who averaged one and a half wickets in each of his twenty - eight England Tests.
In Karachi he bagged six times that average. In the last forty years, England have only won three series in Pakistan or India, but a defining feature of those three wins was the presence of two front line spinners.
Monty Panesar and Graeme Swann in India in 2012, Ashley Giles and Ian Salisbury in Pakistan in 2000, Phil Edmonds and Pat Pocock in India in 1985.
England's class of 2022 has the left arm of Jack Leach, but with Moeen Ali and Adil Rashid now focused on purely white ball whirling, Leach will need support. In 1961, both Barber and to an extent Allen were all - rounders.
In 2000, whilst both Giles and Salisbury were able to contribute with the bat, they were specialist bowlers.
If England are to go the twin specialist route this time around, then they will need to look to the exciting but untried talents of Rehan Ahmed. On the day young Rehan was born, Jimmy Anderson was playing in his tenth Test match.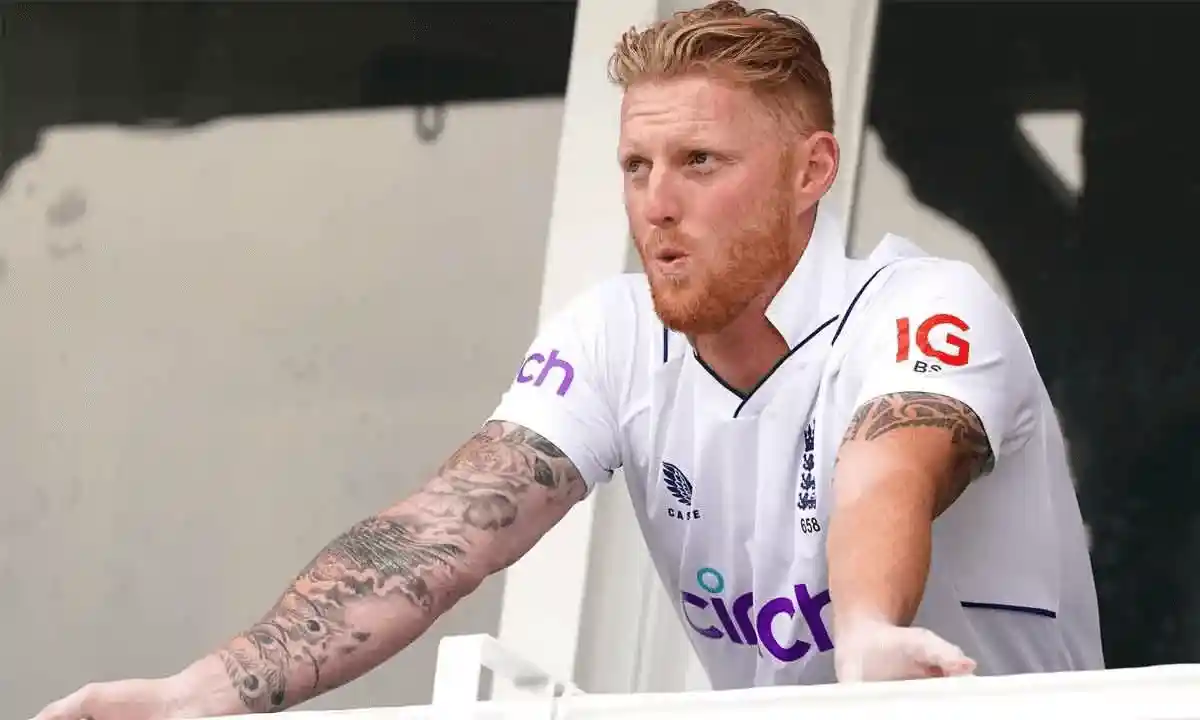 Ben Stokes has a lot of responsibilities leading into the historic series (Source: Twitter)

A start in this series would make him England's youngest ever debutant. Brendon McCullum and Ben Stokes see huge potential in the Leicestershire leg spinner though, as did no lesser judge than Shane Warne when Rehan was just thirteen.
McCullum has already said that England will have no reservations about pitching him in. It would be a huge surprise if it was in Rawalpindi though which was horribly slow and unresponsive for Australia and Pakistan in March.
It seems more likely England will look back to 1961 and rely on spinning all-rounders, but even there, two of the main contenders, Liam Livingstone and Will Jacks, have yet to play in a Test match. The other, Joe Root, certainly has played in a Test or two.
Leach plus a mix and match support cast seems the most likely scenario. This England set up will not be afraid to experiment and ring changes as needed, eschewing convention in pursuit of victory.
They will have noted with interest Australia's victory in the three Test series in March this year. Whilst it followed the England 2000 formula of two draws and then a win, only Rawalpindi was a bore draw. Australia nearly forced a win in Karachi and then did win in Lahore.
That, in large part, was due to reverse swing at pace from Mitchel Starc and Pat Cummins who relished the move south to dryer, dustier and thus more abrasive conditions than they had laboured thanklessly on in Rawalpindi. Nathan Lyon too found Karachi and Lahore much more to his liking, taking eleven of his twelve wickets for the tour in the latter two Tests at a cost of 28 compared to his Rawalpindi one for 236.
England will play their second Test in Multan and then head further south to Karachi, missing out Lahore. But Multan in its five Tests, has produced four results, albeit the last of those was back in 2006.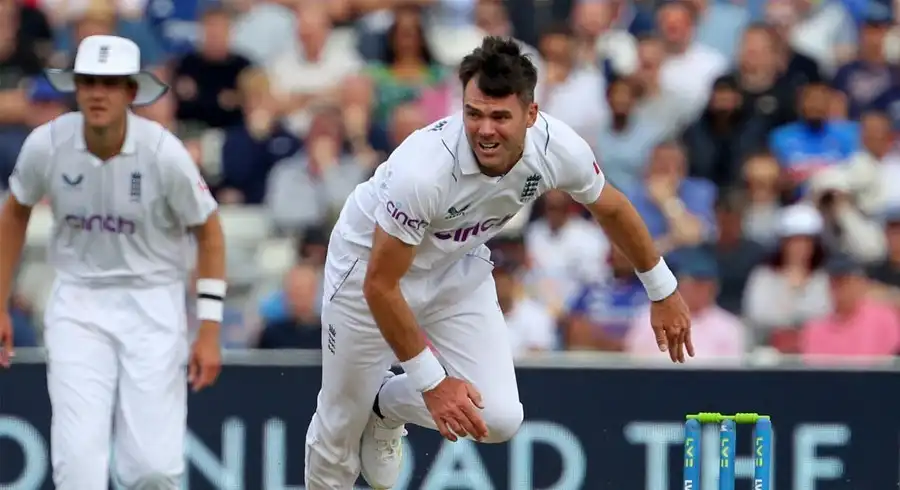 The English legend James Anderson is still serving as the spearhead for the Three Lions (Source: Twitter)

The venerable Jimmy Anderson is the only member of the England squad with red ball experience in Pakistan, beyond the warm up with England A where the dominance of bat over ball there will be a concern.
Mark Wood will be a big loss for England in the first Test. That said, Rawalpindi might be a good one for him to be absent, providing his troublesome hip allows him back at full pace for the later Tests.
They will need the likes of Jamie Overton, Ollie Robinson and captain Stokes to adapt to local conditions fast if they are to force a result somewhere.
But England's new era mentality is to achieve a result and drive for a win knowing that it also increases the chance of defeat. Fortes Fortuna Adiuvat (Fortune Favours the Brave) is the cornerstone of the McCullum and Stokes' ethos.
To the consternation of more traditional fans, risk is a currency traded to gain reward. It is why they may well take a radical turn and call upon a player in Liam Livingstone who has not played a county championship match since the late summer of 2001.
A white ball honed ability dominate attacks and a cocktail of leg and off break bowling could just make him England's Bob Barber for the Bazball generation.
As McCullum himself said "We'll certainly be pushing for results because we see it as our obligation to try and ensure that people walk away entertained. And if we get beat, Pakistan, we know, will have played well".
Cricket fans should be in for a treat as they learn what the next chapter for this new England will bring.
---
Also Read: PAK vs ENG | 1st Test | Preview, Probable Playing XI, Live Streaming, Fantasy Tips