England pacer Olly Stone 'eager' to prove his worth once again
---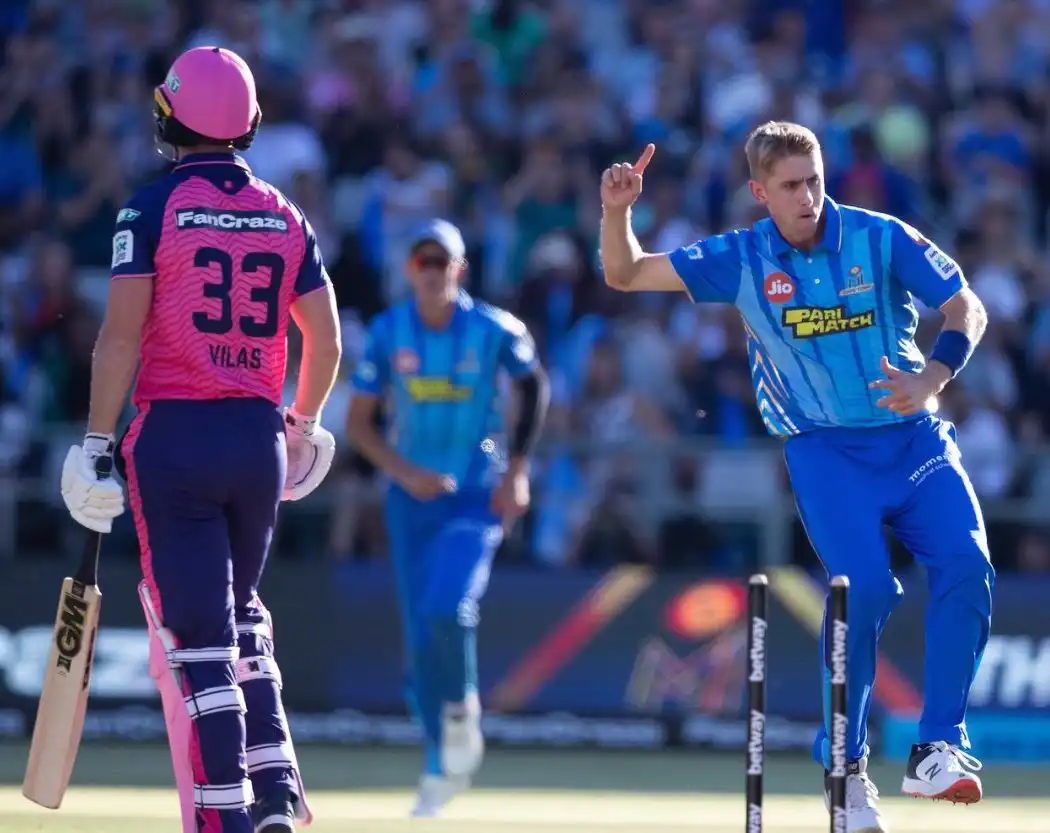 Stone picked up 2 wickets against Royals [Source: Twitter]

England pacer, Olly Stone reckons that a successful spell with MI Cape Town (MICT), will boslter his chances of making a comeback in the England squad.
Once touted as the future of England cricket, Stone has suffered from injuries in the last few years and it has hampered his international chances, playing just three Tests, six ODIs, and a solitary T20I match.
In recent times, England have won the 50-over World Cup, as well as the T20 World Cup in 2022. Seeing England's success from the sidelines and not being a part of it was hard for the pacer, and he wants to be in the scheme of things once again.
"It makes you hungry to get to that top level," Stone quipped about England's success when facing the media in Cape Town
"They've won the 50 over World Cup and a T20 World Cup, and it made me hungry and want to get involved and be part of that success. I've been on the fringes a little bit and hopefully coming here and playing in this tournament will show what I can do and break into those teams," he said.
"I'm going to make sure I tap into the likes of Kagiso, fortunate to spend time with Jofra as well as Sammy Curran. I don't think you can ask too many questions, hopefully, I can keep learning along the way," he said.
The 29-year-old picked up 2 wickets against the Paarl Royals on Tuesday, and will look to continue his good form in the upcoming games.
---
Also Read: MICT vs DSG: Preview, Fantasy Tips and Prediction