Shakib Al Hasan Makes Debut In Politics; Eyes On Bangladesh's 2024 General Elections
---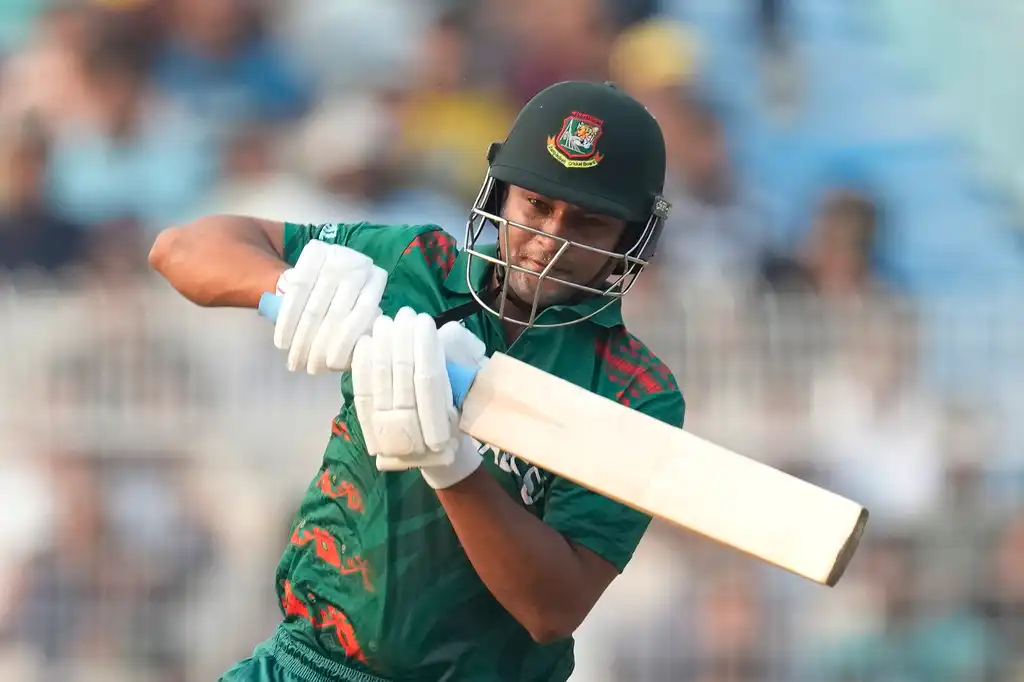 Bangladesh's Shakib Al Hasan during World Cup 2023 (AP Photos)
Shakib Al Hasan, Bangladesh's skipper and star all-rounder, has entered politics, seeking the endorsement of the ruling Bangladesh Awami League to run in the upcoming general election on January 7.
According to AFP, Shakib took nomination forms from the Awami League on Saturday to run in three constituencies.
"He is a celebrity and has great popularity among the country's youth," Nasim confirmed the news to AFP.
However, Bangladesh Prime Minister Sheikh Hasina's parliamentary board for the ruling party must approve Shakib's candidacy. According to Nasim, he intends to run for office in the capital city of Dhaka or in his native district of Magura, which is in the southwest of Bangladesh.
Bangladesh's full-time captain across formats, Shakib, will not be playing in the upcoming Test series against New Zealand due to a finger injury. He sustained the injury during a World Cup 2023 match against Sri Lanka, where he gained notoriety for his peculiar appeal against Angelo Mathews, which led to the first-ever timed out in international cricket history.
Earlier, Mashrafe Mortaza, Bangladesh's former cricket captain, entered politics in 2018 and was chosen to serve as a member of the ruling party's legislature that same year. He captained Bangladesh during the World Cup of 2019, but he left the game to concentrate on politics.