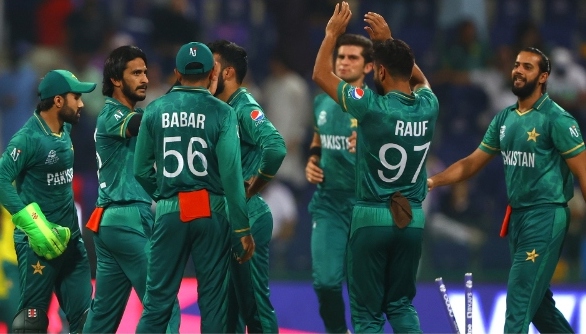 Pakistan to play Tri-Nation series ahead of T20 World Cup
On June 26 (Sunday), the PCB Chairman Ramiz Raja confirmed that Pakistan will be featuring in the tri-nation series in New Zealand ahead of the 2022 edition of the T20 World Cup scheduled to be played in October-November.
Raja has reckoned that after the England Cricket Board confirmed their arrival date in Pakistan on September 15, they have given a green signal on the tri-nation series involving New Zealand and Bangladesh.
"After receiving confirmation dates from the touring England side that is due here in Pakistan on September 15, we have confirmed our participation in the tri-nation series to be hosted by Cricket New Zealand," said Raja.
The 59-year-old wants the Pakistan team to play international matches in similar environments as Australia, which will help them to find the right combination and get proper rhythm for the World Cup.
I wanted my team to play a few internationals more or less amid Australian environments, ahead of the World Cup. Now the team will be having a good opportunity to test their combination and leading players' form during the tri-nation series in New Zealand," he said.
The Babar Azam-led side is expected to leave for New Zealand on October 4 for the double-header series, with the top two finishers playing the Final. New Zealand Cricket (NZC) are expected to announce the schedule soon.
Raja has also revealed that Saqlain Mushtaq will remain as the head coach of the team until the completion of his contract, but would not be able to extend it due to his other priorities.
"Saqlain will be there as head coach till the completion of one year. He possibly would not be in a position to continue following a one-year stint more due to his domestic engagements and priorities," Ramiz said.
It is also evident that PCB had approached Matthew Hayden, and he will join the team in New Zealand for the tri-series and the World Cup. The former batter Mohammad Yousaf will don the role of the batting coach.
PCB Chairman added that their brand of cricket is being cherished by the cricket fans, since they secured a 10-wicket victory over the Indian team in the 2021 edition of the T20 World Cup.
"Ever since we defeated India by ten wicket-the first ever win in the World Cup, our brand of cricket is being cherished around the world. We are getting a bigger response and with greater respect. That never happened in Pakistan cricket before."