New Zealand coach Gary Stead on players preferring T20 league cricket
---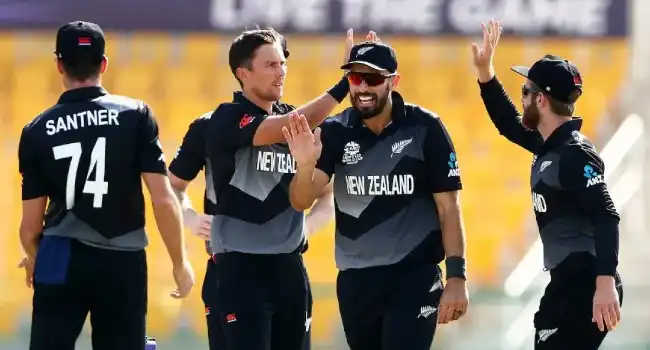 Trent Boult declined New Zealand Cricket central contract last year [Source: Twitter]
2022 has been a mixed bag for New Zealand Cricket apart from reaching the semi-final stage of the T20 World Cup. Players such as Trent Boult, Colin de Grandhomme, and Jimmy Neesham opted to prefer T20 cricket over central contracts has left the board to ponder.
With the increase in requests for recruits across T20 franchises, nations such as West Indies, New Zealand, and South Africa find their players lured into cash-rich deals to secure their future.
Head coach Gary Stead has admitted that the nation's cricket will be 'left a little challenged'. According to ESPNcricinfo, Stead remained confident about New Zealand cricket, given the high demand for its players.
"I think New Zealand are a country that have been challenged a little with the likes of Trent and Colin de Grandhomme, and the decisions they've made.
So I think in the next 12 months we will continue to be challenged with our thinking around that, and what that looks like. I don't necessarily have an answer for you now because I'm not sure what that will look like in 12 months' time."
New Zealand's immediate series post the conclusion of T20 World Cup will be against India at home.
---
Also Read: T20 World Cup 2022: New Zealand's report card