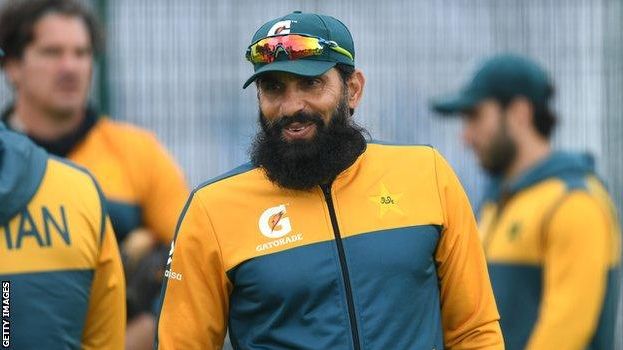 Misbah-ul-Haq likes idea of playing against top teams to better prepare for ICC World T20
Pakistan head coach Misbah-ul-Haq has said that playing against big T20I teams like England and West Indies will help the side prepare for the upcoming World T20. Recalling his experience against top teams, Misbah said games against those 'good' teams allow players to correct themselves after judging where they stand among the international players.
"England is without doubt a top team ... as is the West Indies," Misbah said in the presser. "My belief is ... I also have the experience that if you play against good teams, your preparation would be better, you can judge yourself correctly as to where you stand," he said.
Misbah admitted that the side might face some difficulties but it would also help the team understand the real potential.
"Even if there are difficulties, we will get to know our real potential ... where do we stand. As far as concerns over forms, those concerns are there but we have time on our hands to work on certain things," he added.
Pakistan are slated to travel to England for a three-match ODI series and as many T20I series. The first ODI begins on July 8 in Cardiff, while the second match takes place on July 10 at Lord's and this would be followed by the third encounter on July 13 in Birmingham respectively.
The T20I series will be played between July 16 to July 20. The first match will be held in Nottingham, the second at Headingley and the final clash will be played in Manchester.