IND vs AUS: Will We Have A Game At Visakhapatnam On Sunday?
---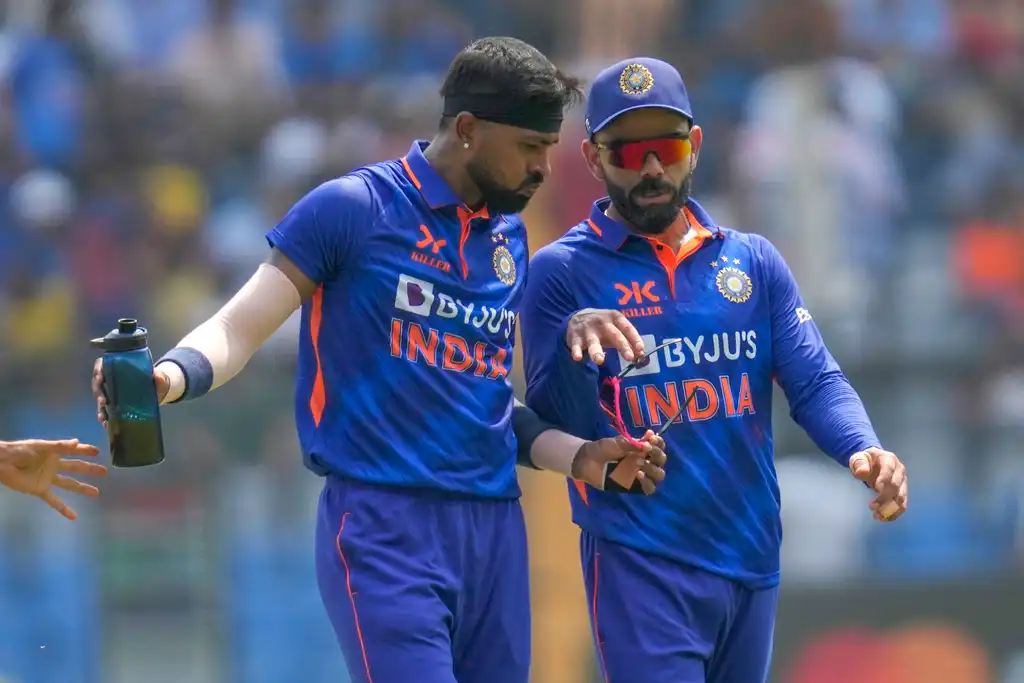 IND vs AUS: Hardik Pandya led India in Mumbai in absence of Rohit Sharma (AP Photo)
The second ODI match between India and Australia can be spoilsport as the rain predictions for Visakhapatnam are not pleasing at all. As per AccuWeather, there is a 90% probability of a downpour on Sunday (March 19), which would be heart-wrenching for cricket fans.
The hosts, under the leadership of Hardik Pandya, begin on a winning note at Mumbai's Wankhede Stadium - thanks to KL Rahul, Ravindra Jadeja and Mohammed Shami's spellbinding performances.
With the Vizag ODI likely to be a spoilsport, thunderstorms are predicted for 3 PM to 4 PM, with cloudy conditions expected late at 9 PM.
However, if the second ODI gets called up washed out, then it would be a drawback for the Indian lineup, which are not scheduled to play as many games in this format before the ICC Cricket World Cup scheduled for late this year.
As per a Yo! Vizag report,"Rainfall for a few days is a common occurrence this time of the year owing to the seasonal transition. There are high chances of rain on the day of the India vs Australia ODI match in Vizag, and is not a guaranteed outcome."
India's captain Rohit Sharma will be returning for the second ODI, whereas David Warner is slanted to return in Australian colours at Visakhapatnam.
Meanwhile, if the game gets underway, both teams could do some tinkering to their lineups, considering the spin-friendly conditions of Vizag.