Durham docked 10 County Championship points for Nic Maddinson's over-sized bat
---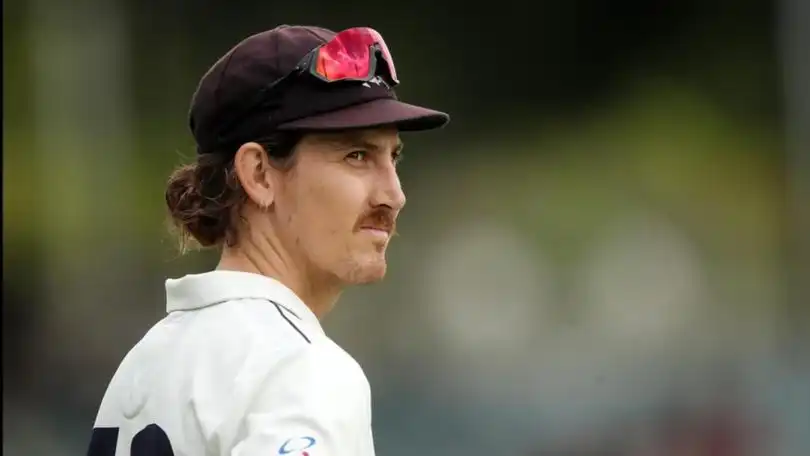 Nic Maddinson (PC: Twitter)
Durham suffered a 462-run trashing at the hands of Nottinghamshire in their final County Championship match of the season. The heavy defeat initially granted them a fifth spot at the Division Two standings.
To make things worse, earlier in September, Scott Borthwick and co. played a four-day away fixture against Derbyshire. In the match, Durham's Australian import Nic Maddinson was accused of using an over-sized bat by umpire Hassan Adnan.
After nearly a month of extensive discussions over the matter, the Cricket Discipline Commission have decided to dock 10 points out of Durham's 2022 campaign. The points reduction made sure the team lost another rung on the points table, ultimately finishing their Division Two season at number six.
Nic Maddinson's bat causes more trouble for Durham
According to umpire Hassan Adnan, the measurements of the bat Maddinson used against Derbyshire exceeded cricket regulations. His initial suspicion was well founded after the bat was gauged through an on-field test later.
As per the regulations, a cricket bat should not be longer than 96.52cm from the handle down. It will not be deemed for use by the officials if it is exceeding the limit.
Durham have accepted the penalty, which now results in them securing just two points from their drawn result against Derbyshire.
---
Also Read: T20 World Cup: Jos Buttler recovering well prior to the World Cup