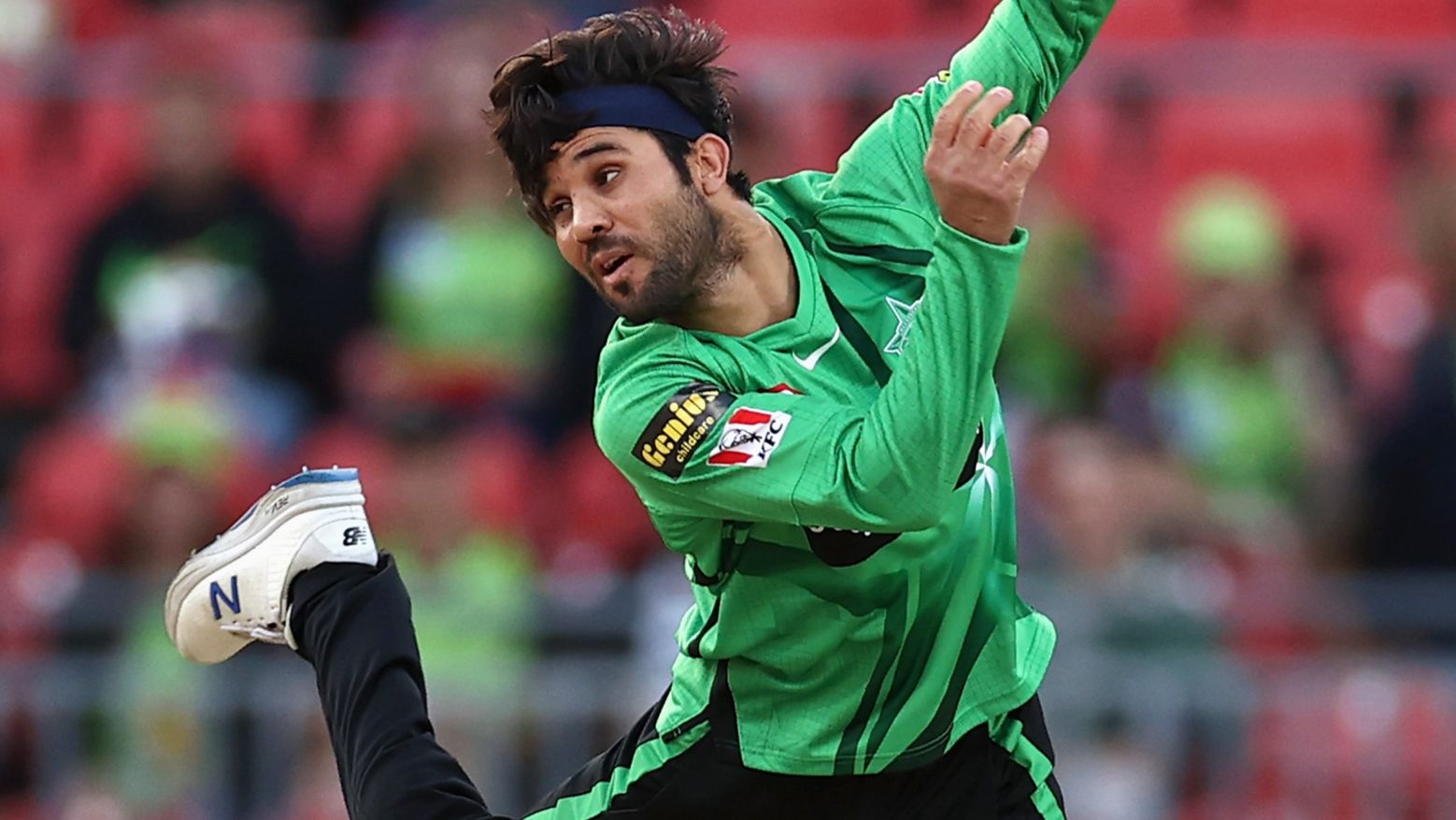 BBL 11 | Watch Afghan Qais Ahmad's socially distanced celebration for Melbourne Stars
Qais Ahmad of Afghanistan is playing his second game in the Big Bash League 2021 and is still not allowed to come in touch with the other nine players of the playing XI apart from Andre Russell, who has also travelled with the Afghan from Dubai where both were part of the recently concluded T10 tournament. Both Ahmad and Russell are part of Melbourne Stars.
So after Qais picked his first wicket as he bowled Sydney Thunder's Matthew Gilkes round his legs in only his second over, the 21-year-old couldn't celebrate by high fiving his teammates and therefore created a unique celebration which was praised on Twitter. In the tweet done by Channel 7, the official broadcaster of the league, Ahmad is seen giving in the air high fives.
Few people couldn't understand the reason and asked why Ahmad, who could play in the XI was not allowed to be in touch with the players on the field. The reason for that has been given as the number of days in self-quarantine after their return from Dubai. This means that these two players, Ahmad and Russell would not be allowed to touch other players for the first two games.
In the match, both Russell and Qais bowled four overs each. While Qais picked two wickets he also held on to catch. As far as the match is concerned, the Thunder batting first have set a target of 152 for the Stars to chase.