Ashes 2023 | Travis Head Impressed With Ben Stokes, McCullum's BazBall Test Approach
---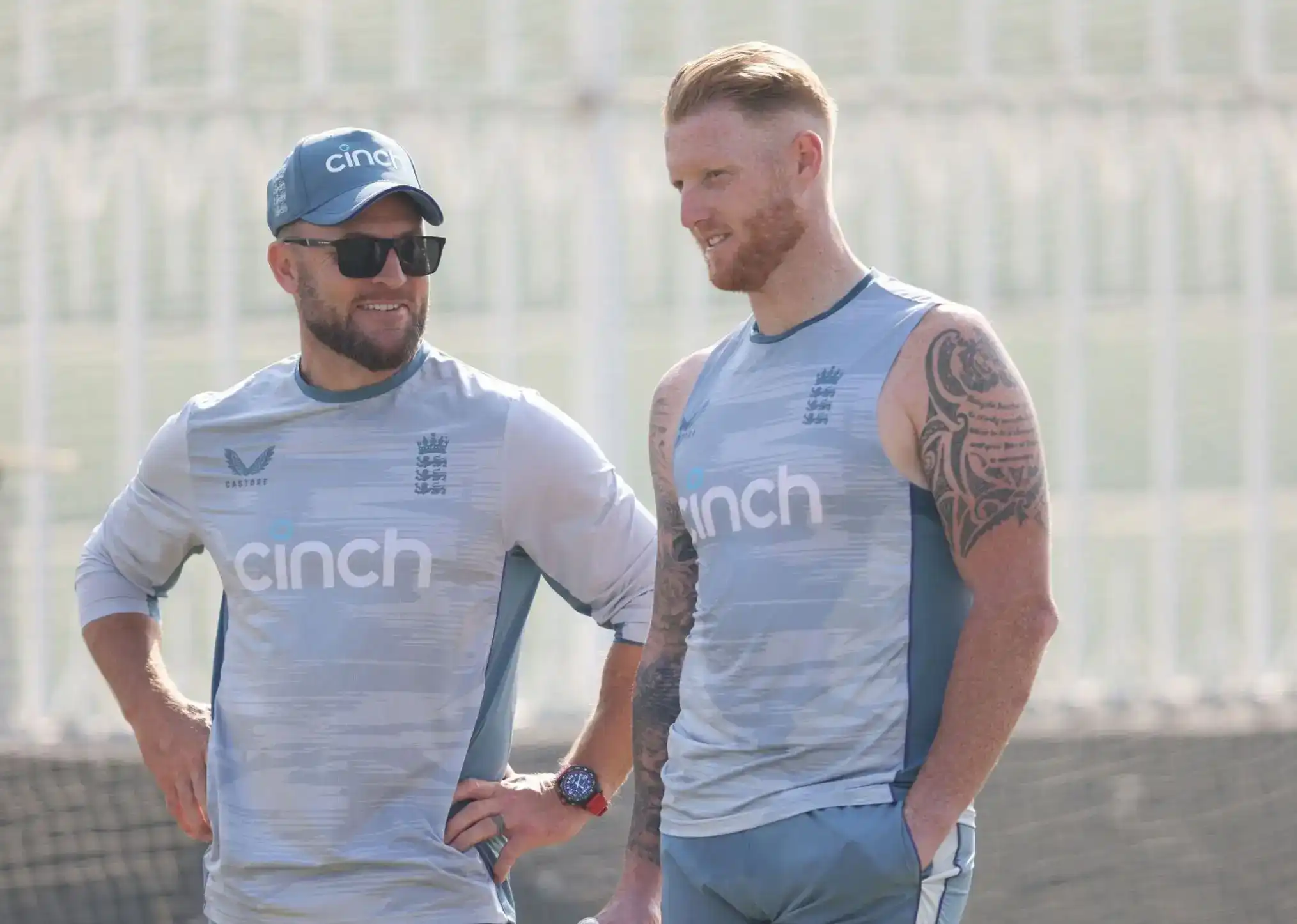 Brendon McCullum and Ben Stokes in Pakistan 2022 (Twitter)
Australian batter Travis Head seems to have been smitten over by England's Test leaders Ben Stokes and Brendon McCullum. The cricketer believes that England have adopted a new and fresh approach in Tests through the duo, which has even brought them much success in the format since their appointments last year.
Travis Head praises England ahead of Ashes 2023
The Australian Test troops are currently in England for the upcoming WTC final against India and the subsequent five-match Ashes challenge against the hosts.
Quiet recently, Australian batter Travis Head praised the England team for revitalising their Test approach, and credited captain Ben Stokes and coach Brendon McCullum for bringing about this "exciting" change.
While speaking with cricket.com.au, Head said:
"I like it, I think the way they're going about it is exciting. It's new and fresh, and they're coming up with a style that's true to them and true to 'Baz' McCullum and Stokes."
Stokes was appointed as England's Test skipper last year ahead of the English home season, alongside McCullum's selection as head coach at the same time. Under the duo's guidance, England batters have been following an attacking template, one which has successfully allowed them to pull off sensational run-chases at home and a memorable overseas triumph in Pakistan.
Following the same 'BazBall' philosophy, Stokes and co. have won 11 of the 13 Tests they have played so far. The upcoming Ashes series at home will see them try out this attacking mindset for the first time against long-time rivals Australia.
The much-awaited series will commence from June 16 in Birmingham's Edgbaston Cricket Ground.